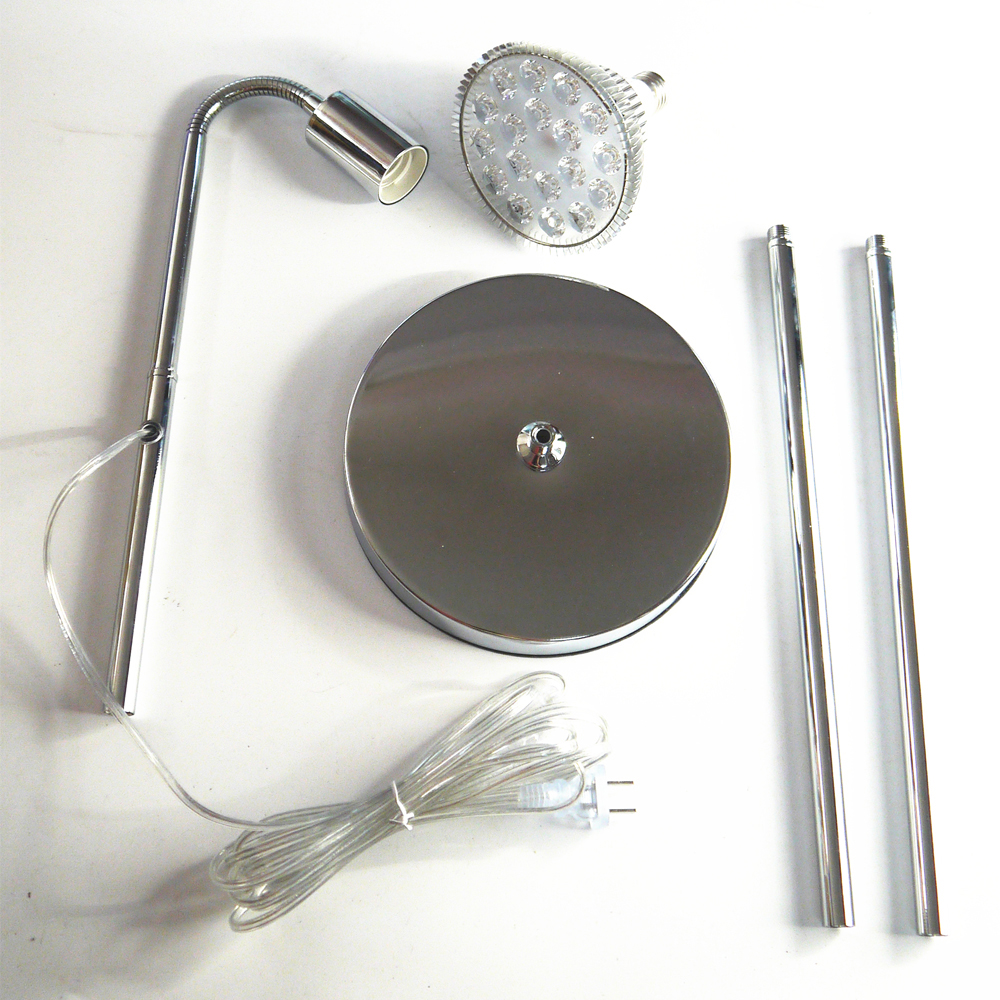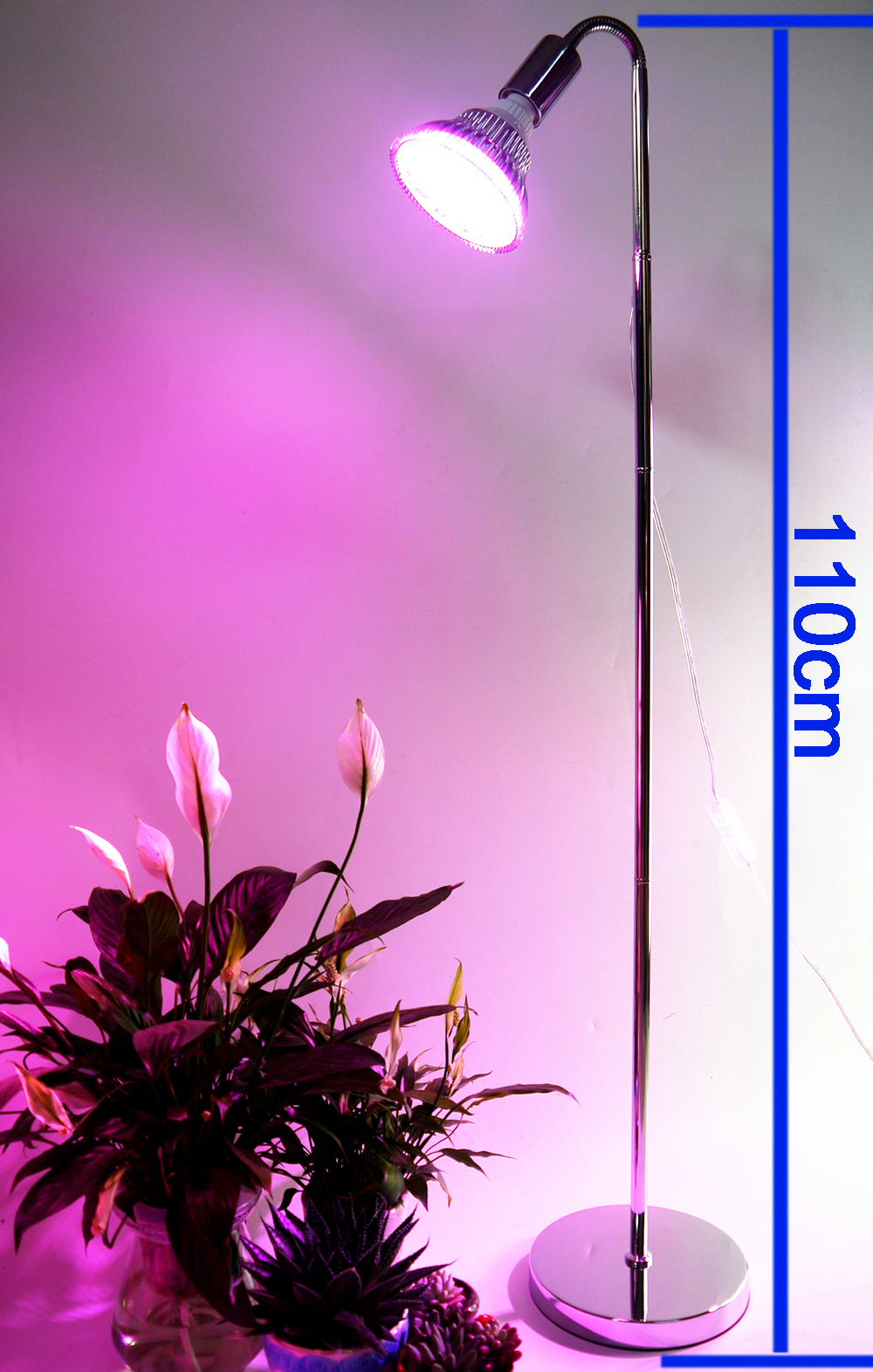 Specifications
Item type: Grow lights
Voltage: 85-260V
Wavelengths: red 630nm, red 660nm and bule 450nm
Power source:AC
Application: Plant seeding growing and flower
Power: 18W(12red and 6blue)
Working Temperature:-20℃-40℃
H: 110cm
Packing Size: 45*26*17CM
- Application: indoor garden, pot plants, seeding, breeding, farmland, spray plant, greenhouse plants, pipeline cultivation, flowering, etc.
Operating Principle:
- Red light are more efficient and beneficial for photosynthesis, best for blooming and fruit.
- Blue light is good for photosynthesis and help to induce Chlorophyll and Carotenoid, which are necessary for healthy leaves.
- This plant grow light emits these specific wavelengths of light which can be fully absorbed by the plants.
7 LEDs (5 red &2 blue) supply efficient wavelength to enhance photosynthesis performanc