Features:
Solar Panel: 2V 60MA
Switch: ON/OFF (Under the panel)
Charging time: 6-8 hour in direct sunlight
Working Time: 5-8h by fully charged
Material: Plastic

NOTE:
In order to verify that the switch is correctly in the "ON" position, cover the solar panel with your hand and light should turn on automatically.

IMPORTANT:
Install the solar product in an area where it can get direct sunlight.
Leave the switch to "ON" position.
Select an outdoor location away from other light sources at night, such as street lights. It may cause the product not to turn on automatically at night.
Duration of light depends on solar product's level of sunlight exposure, geographical locations, weather conditions and the hours of daylight.

MAINTENANCE AND TROUBLESHOOTING:
Make sure the switch is set to "ON" position.
Keep the solar panel clean.
If solar product does not light up after it has been used for around 8 - 12 months, replace the rechargeable batteries as they may be weak or worn out. (Battery 1 pc "AA" 1.2v, Ni-CD, Rechargeable- Same equivalent type as recommended must be used).

Package included:
1 x Solar Powered Wind Chime Spinner Hanging Spiral Light
1 x User Manual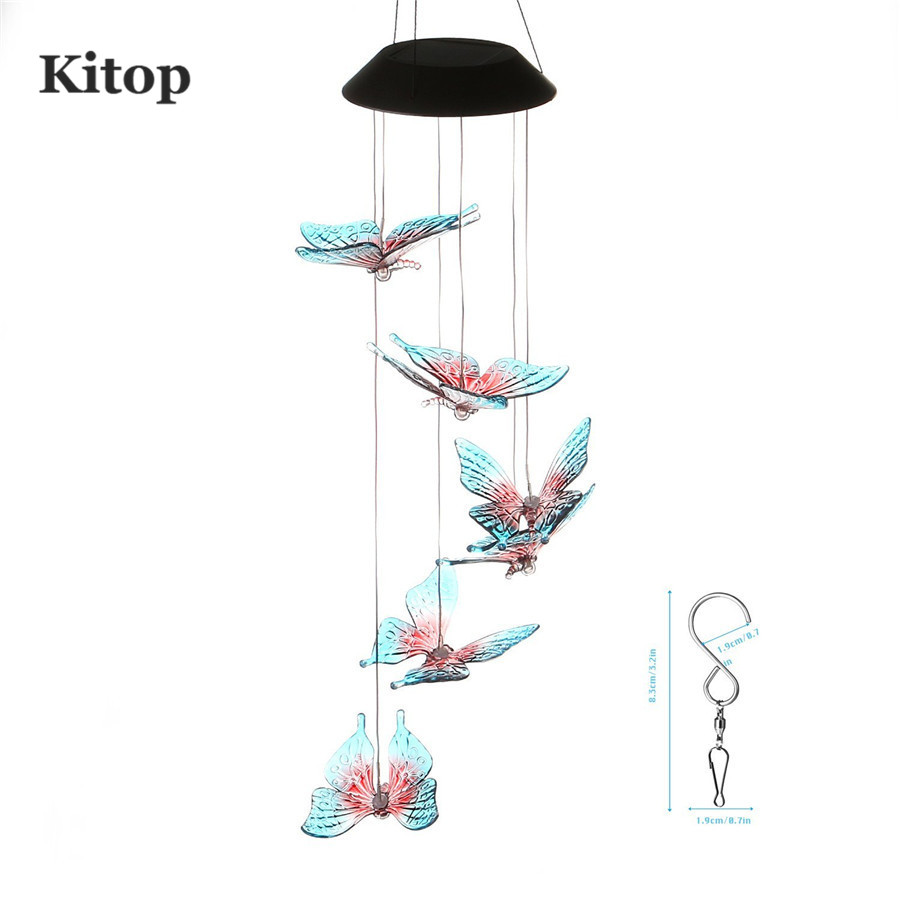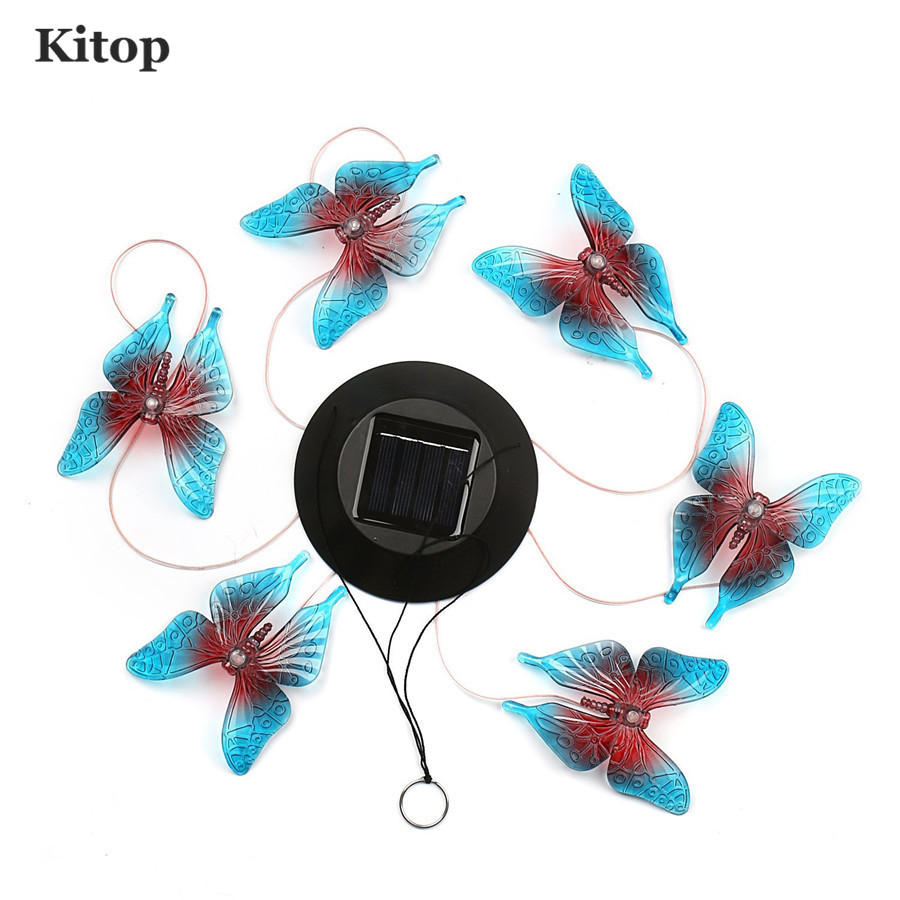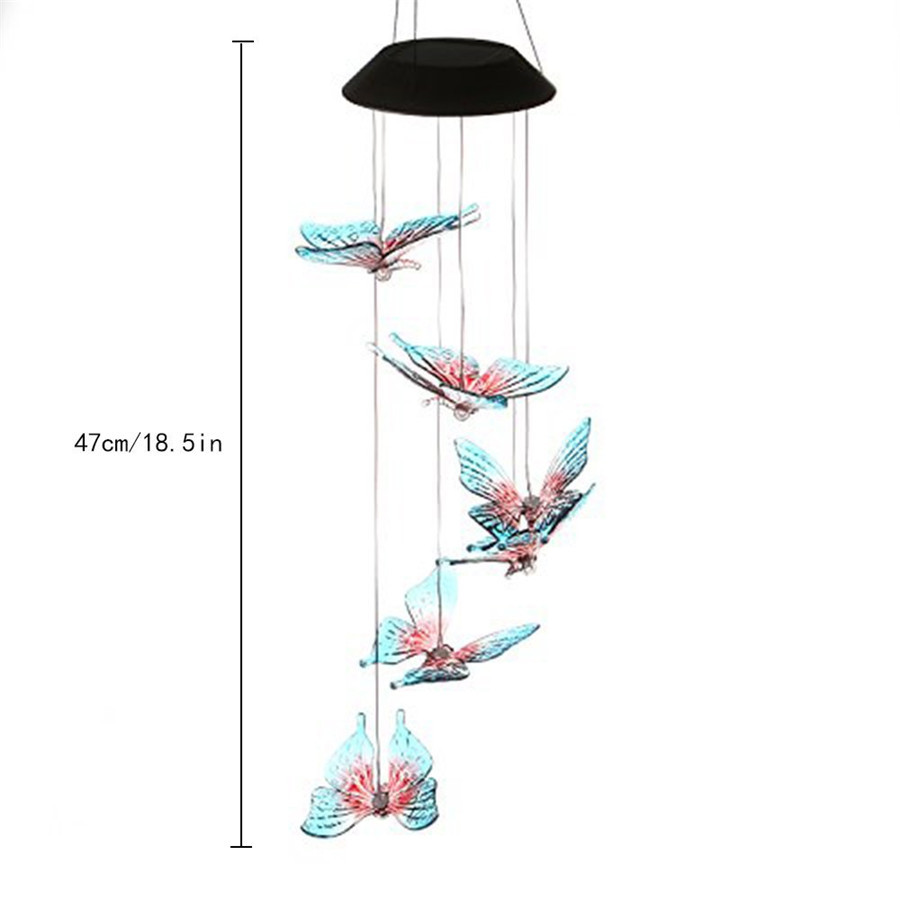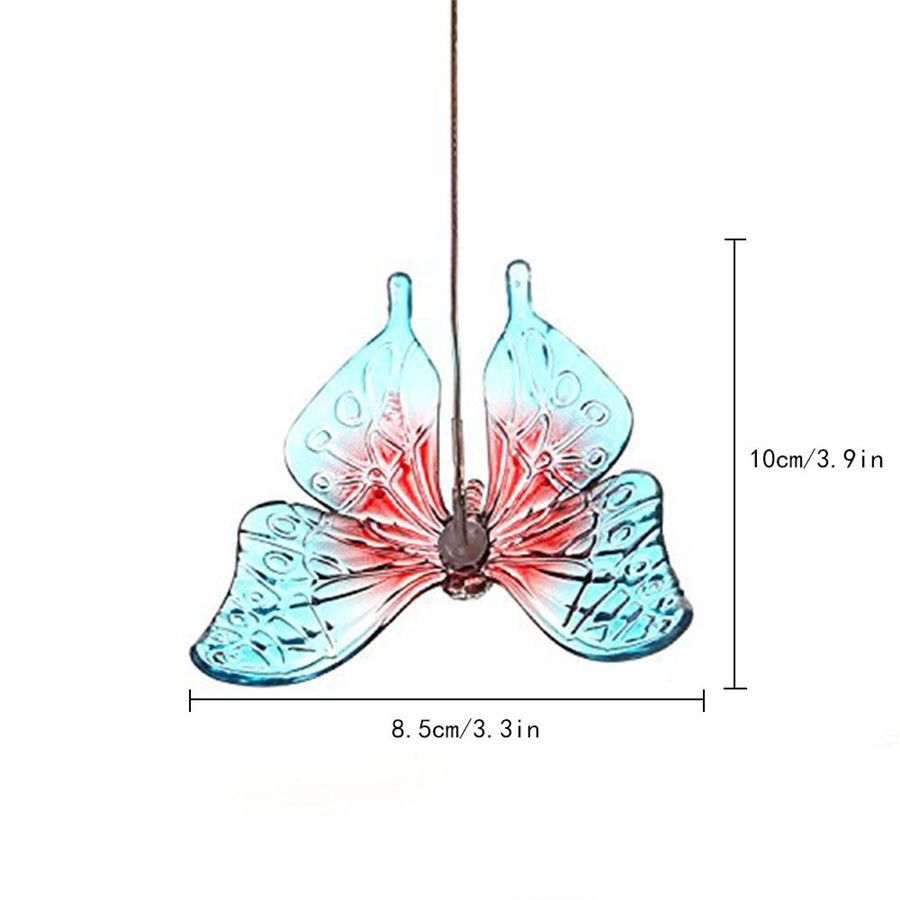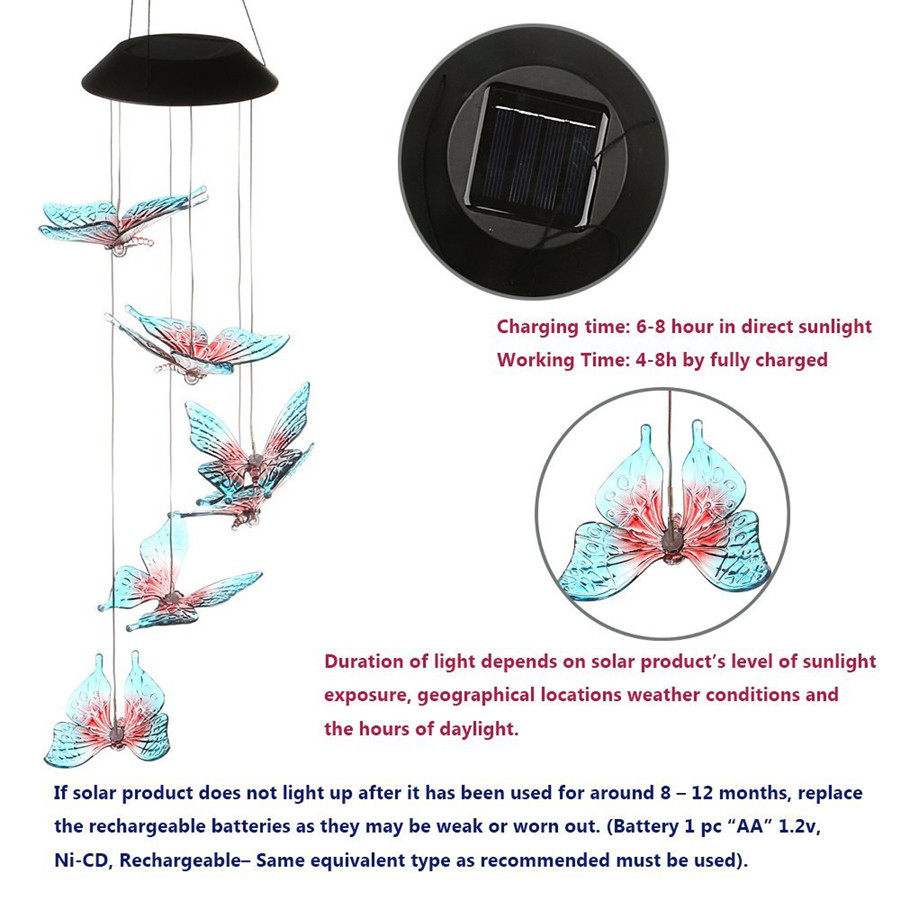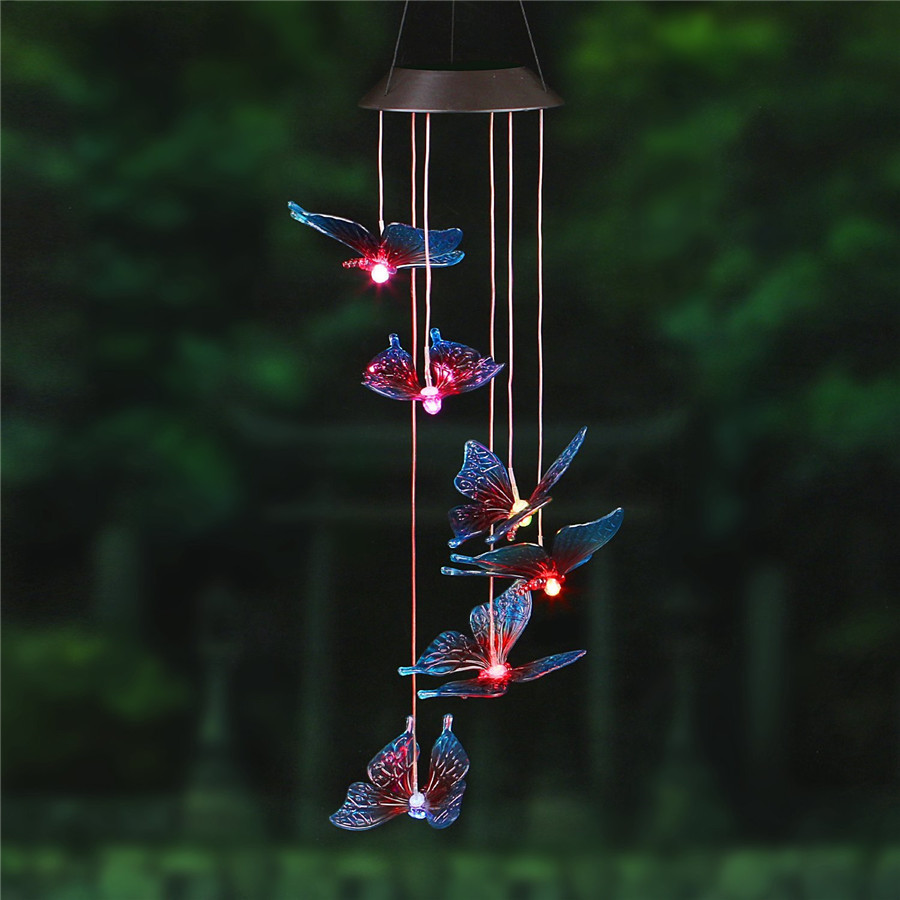 Thanks for your view! Welcome to buy!
If there is any assist, pls don't be hesitated to contact us. We are always be here to support you.