LED display controller card TF-C6NUR
Model NO.:TF-C6NUR
Pixel:
single color: Max 2048*64/1024*128
Dual color: Max 1024*64/512*128
Full color: 4 pcs hub08 Port led module in height; 2 pcs hub75/40 Port led module in height
Communication: RS232,RJ45,USB
Interface: 4xT08, 8xT12
Maximum 200 Programes,support 16 display zones at the same time per programe,each zone support max 200 messages display.
Scanning way: 1/16,1/8,1/4,1/2,static
Timer : HH/MM/SS , Clock frame embeded
JPG,BMP,GIF support
Rich Text format support (RTF)
Temperature & Humidity display support (Optional: need additional temperature&humidity sensor),brightness sensor support ,can not support RF wireless communication module,can connect with hub75 adapter
Seperated area display support
Storage capacity:2M byte
Animotional frame show :support various animotional fram effect and pictures custom effect
Display effect:rain,spouting spring,spool etc. (45 types)
Content USB alter support!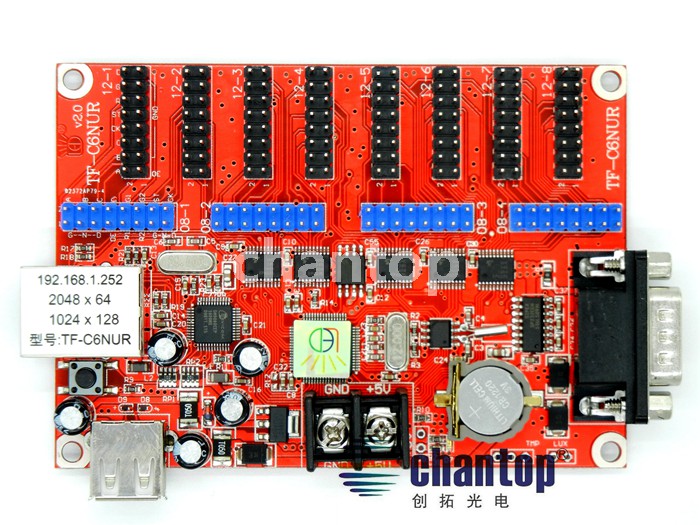 software image: