View More Photos In This Style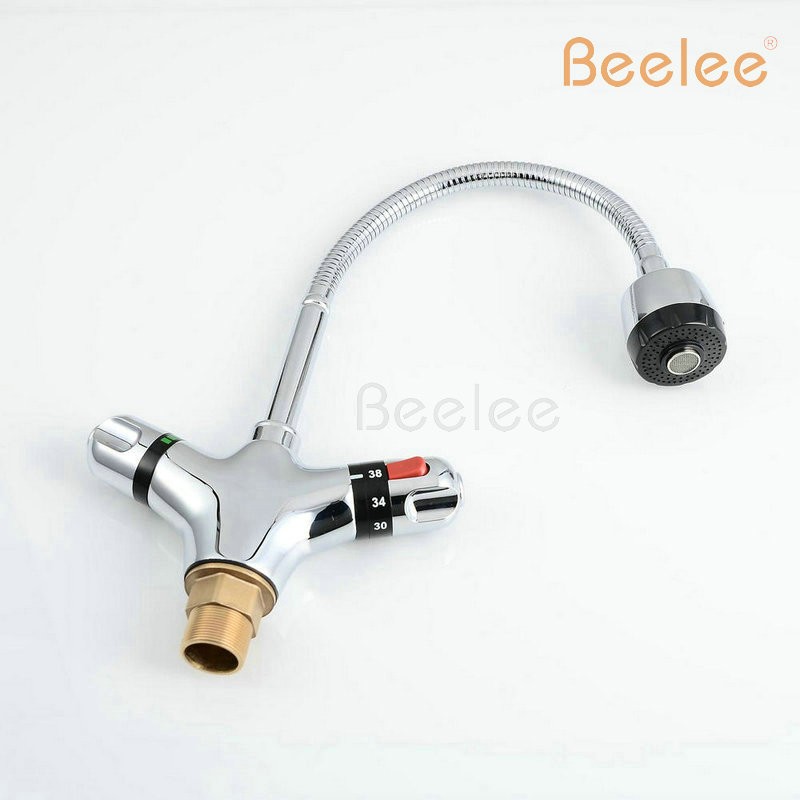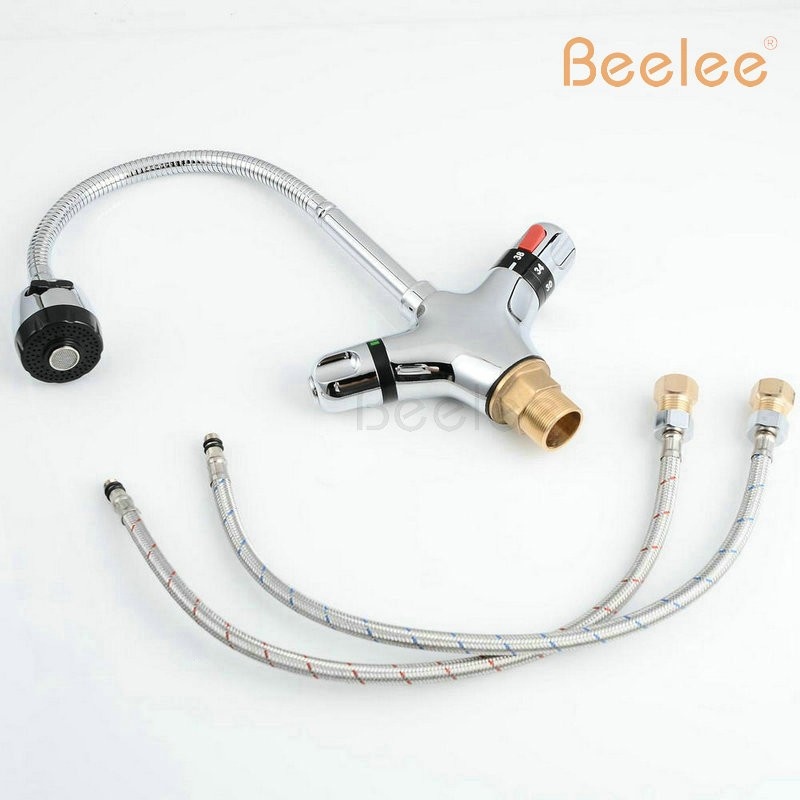 Specifications Of The Faucet:
Freeshipping bathroom solar heater thermostatic basin mixer copper thermostatic basin faucet cold and hot water wash basin (QH0207A)

Faucet Type

Thermostatic Faucet

Feature

Deck Mounted

Installation Types

Centerset

Installation Holes

One Hole

Number of Handles

Dual Handle

Finish

Chrome Plate

Style

Contemporary

Flow Rate

1.8 GPM (6.81 L/min)

Valve Type

Ceramic Valve

Cold and Hot Switch

Yes

Material

Faucet Body Material

Brass

Faucet Spout Material

Brass

Faucet Handle Material

Brass

Accessories Information

Valve included

Yes

Drain included

No

Lifetime of Cartridage

500,000 times open and close lifetime

Guarrantee

3 years at least

Feature

1.35mm/40mm ceramic cartidge

2.100% pressure tested

3.Crossion test (CASS 120hours,Nass)

4.ODM,OEM welcome

What's include

1.One pcs faucet

2.Two pcs 50cm 1/2" flexible hose with ACS Brand(PS:if you require 3/8" or 9/16" size,plz leave message to us.)

3.English Instruction Paper

4.Mounting hardware
Advantage
Thermostatic anti-scald faucet built-in intelligent temperature sensing element, the class needed to set their own mixed water temperature, intelligent sensing element produced by mixing water temperature automatic action, without outside power can automatically adjust the proportion of hot and cold water inlet to achieve the water temperature constant. Domestic hot water system installed in the thermostatic anti-scald mixing hot water faucet can be comfortable and conserve energy use, and avoid hot water burns.
Working Temperature 0~90°C /25~90°C
Working Pressure 0.05~1MPa /0.01~0.1MPa.
1.Automatic temperature:
Thermostatic anti-scald mixing faucet in the hand wheel on the temperature, a temperature identification, according to user needs from an arbitrary set 20 °C -50 °C, the water temperature constant automatically, re-use without re-thermostat, turn on the switch on a constant water temperature in your before setting the temperature, the error does not exceed 2 °C.
2.Safety anti-scald:
Thermostatic anti-scald mixing faucet with temperature control hand wheel on the safety button to prevent the error operation burns; also have the process in the bath, when cold water suddenly interrupted, the first 5 seconds of the water < 200ml, maximum water temperature should be ≤ 49 °C. Restore the supply of cold water, mixed water temperature is 38 °C.
3.Energy saving:
Reduce the debugging process in the bath water links, water can be 15-30%.
4.Constant temperature:
In the bathing process, often with other users of a water system in use, such as the kitchen faucet was open water, temperature changes will appear when you re-adjusted the water temperature, water and off the kitchen, the temperature has changed , you want to debug again, the use of thermostatic anti-scald mixing faucet these problems solved.
5.Comfortable and healthy:
End of the hot and cold, to keep water temperature constant, comfortable and healthy to enjoy the bath life.
Faucet Packing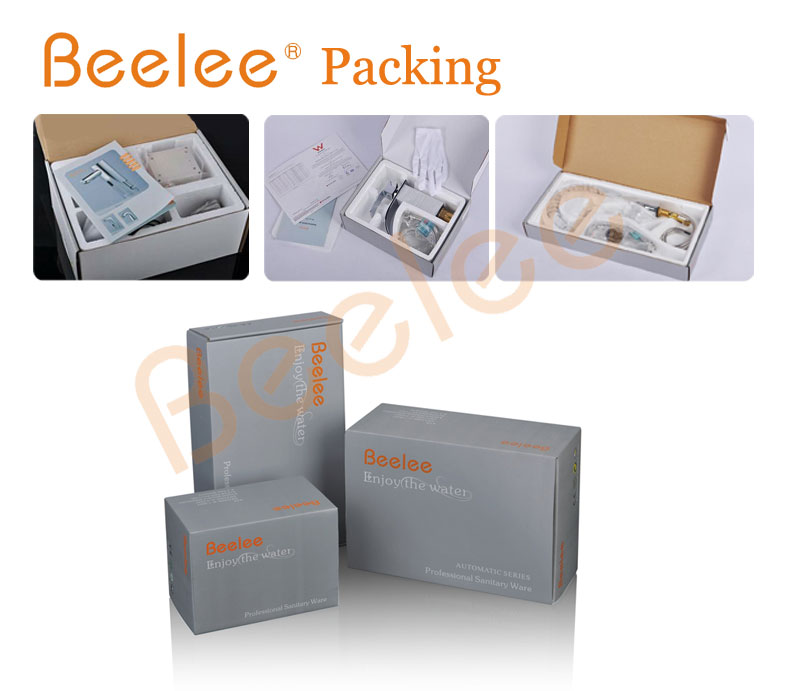 Bela Exhibition at Canton Fair