FLG Black Square Sensor Faucet Automatic Inflrared Sensor Hand Touch
Free Tap Mixer Oil Rubbed Bronze Sink Mixer ,Battery Power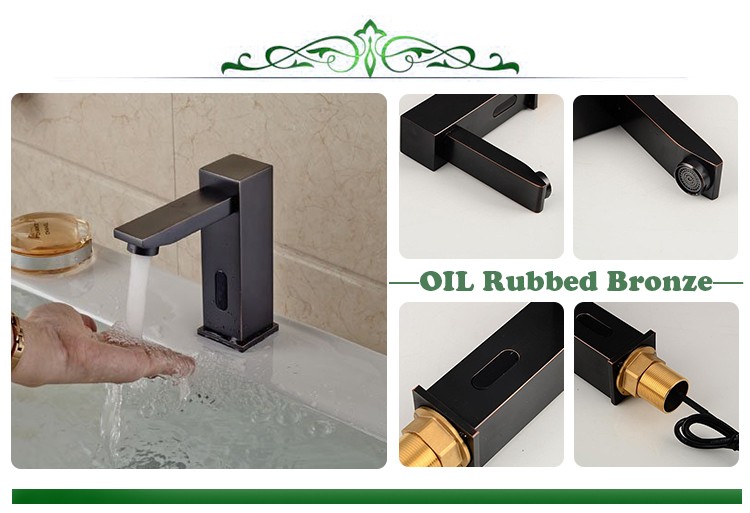 FLG Automatic Sensor Tap Oil Rubbed Bronze Single Cold Basin Faucet Sink Mixer Tap
Elegant Design And Finish
The Product Is Manufactured In China
Installation Type: Deck Mounted
Installation Holes: One Hole
Finish:
Oil Rubbed Bronze
Flow Rate: 1.8 GPM (6.81 L/min)
Valve Type: Ceramic Valve
Suitable Water Pressure:0.05-0.06MPa
Temperature of environment:1-45°C(cold&hot water )
Dia of inlet / outlet pipe : G1/2"
Inductive distance:12-15cm
It is easy to install,same as standard faucet.
Faucet Body Material: Brass
Faucet Spout Material:Brass
Including
:
1*Faucet 2*50cm hose 1*Installation Accessories
Quality Guarantee
:
5 Years Quality Guarantee

(

But If you have difficult

,

i will help you anytime)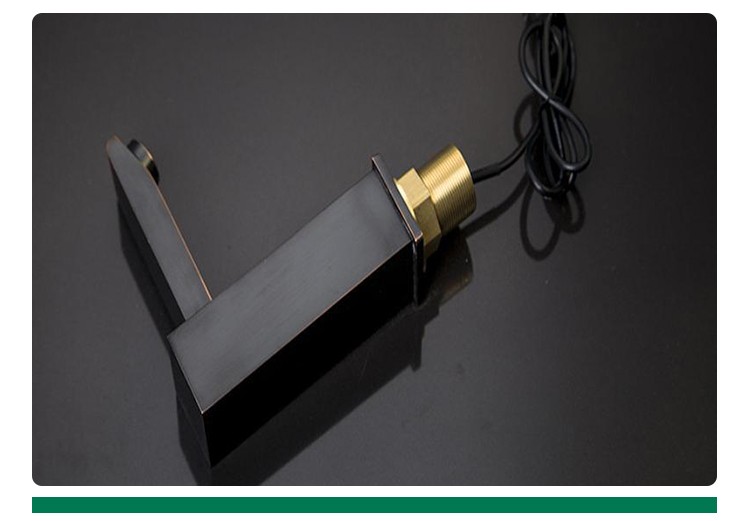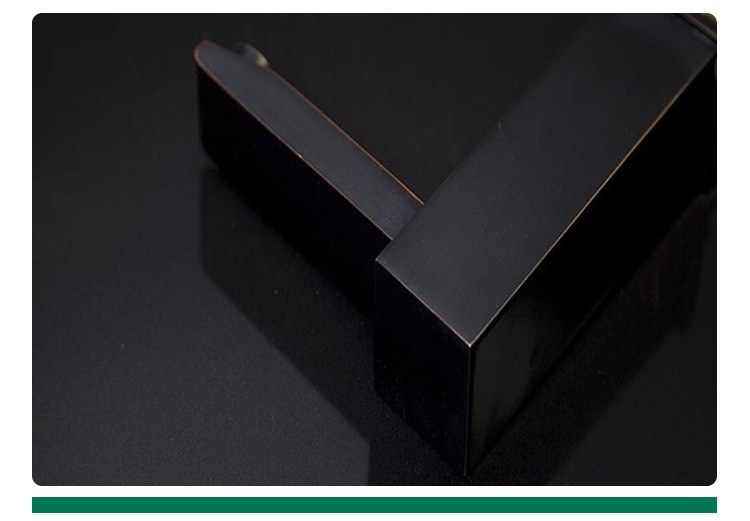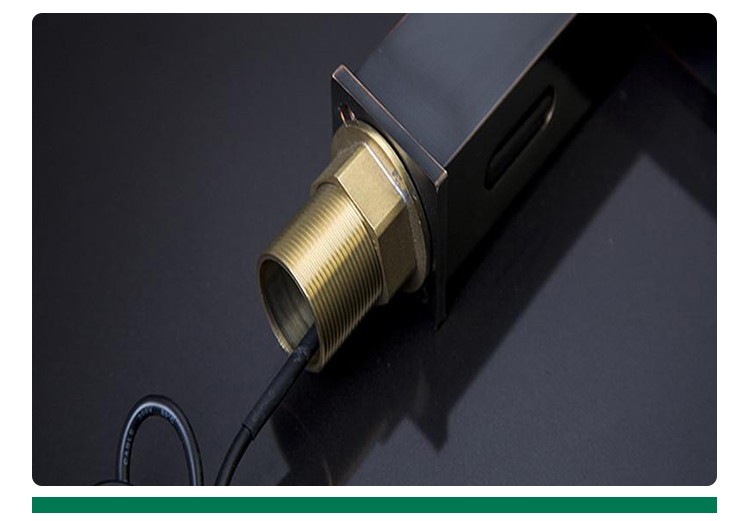 Economize on water : Flow automatically with in the range of reaction ,use up and shut in water automatically.
Sanitation : don't need to keep in touch with any position of machine when using ,it flow and shut in water automatically .
It is sanitation,avoiding bacterium's cross infection effectively.
Intelligence : Machine adopt microcomputer control ,consist of one minute such as time such as washing ,machine will imprison water automatically.
Prevent from the foreign matter causes the water resource to be wasted within the range of reaction for a long time .
Save the electricity :the machine use 4 alkaline battery No.5,and use it 200 times every day ,does not need to change the battery within two years.
Safeguard it conveniently : set up water amount regulating valve and filter inside ,it is convenient to egulate water amount and drive the impurity out .
*Touch Free Operation.Prevents transmission of germs and Disease
*This faucet is great for home & commercial use.
*Infrared sensor automatically turns water on when hands within range,will turn off after 1 second when hands leave range
*Green friendly! Water saving : Water stops immediately when no longer needed!
*All installation hardware included.