Wireless LCD Digital Home Thermometer Hygrometer Silver Weather Station Temperature Humidity Meter Weather Forecast Alarm Clock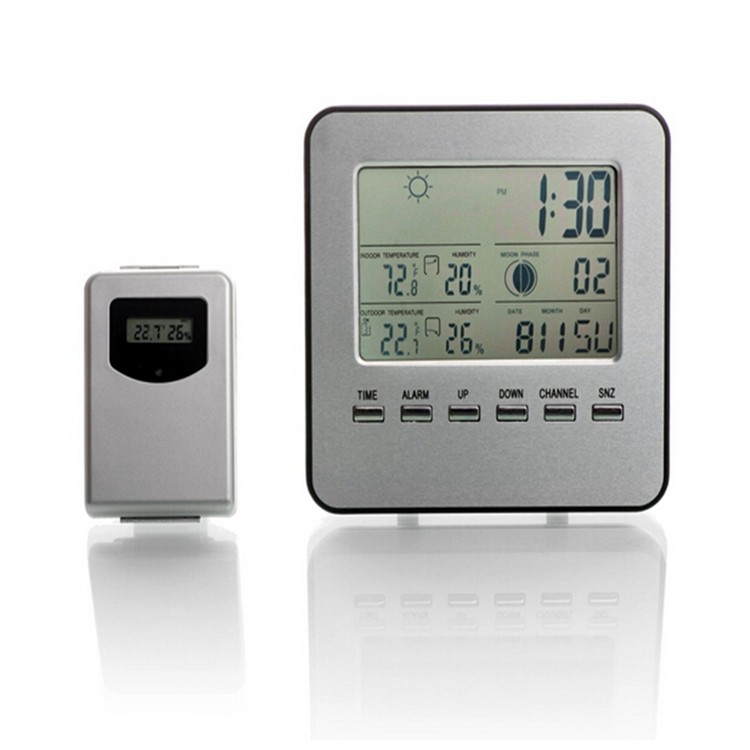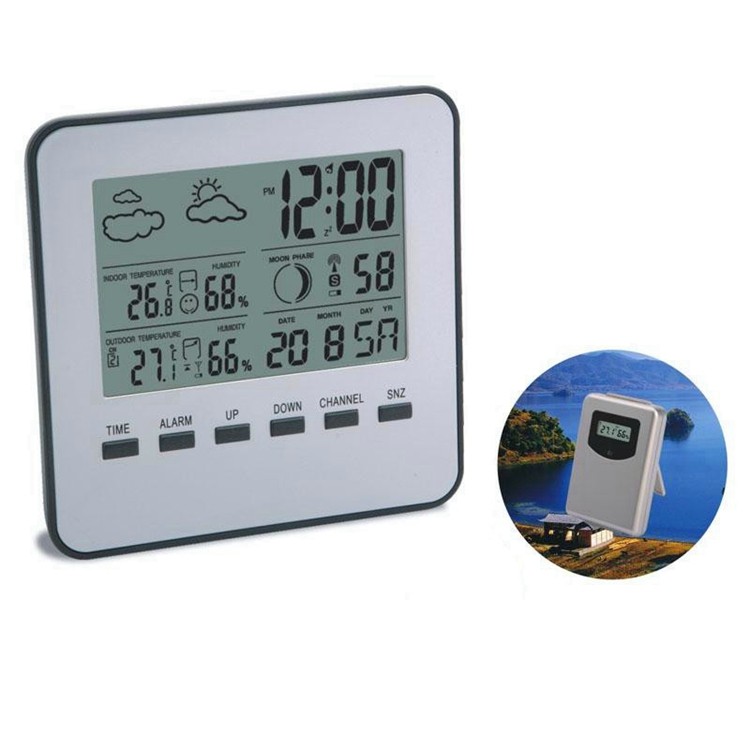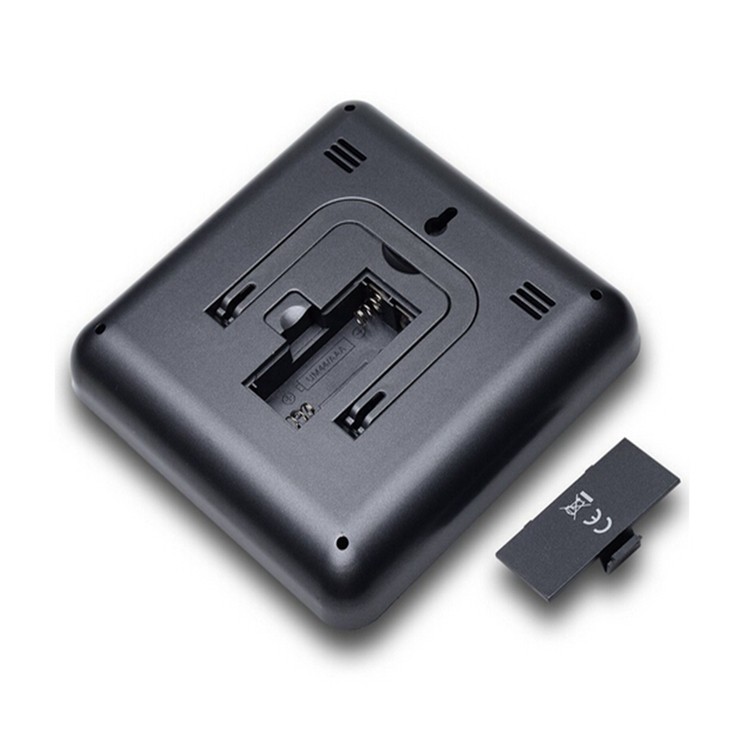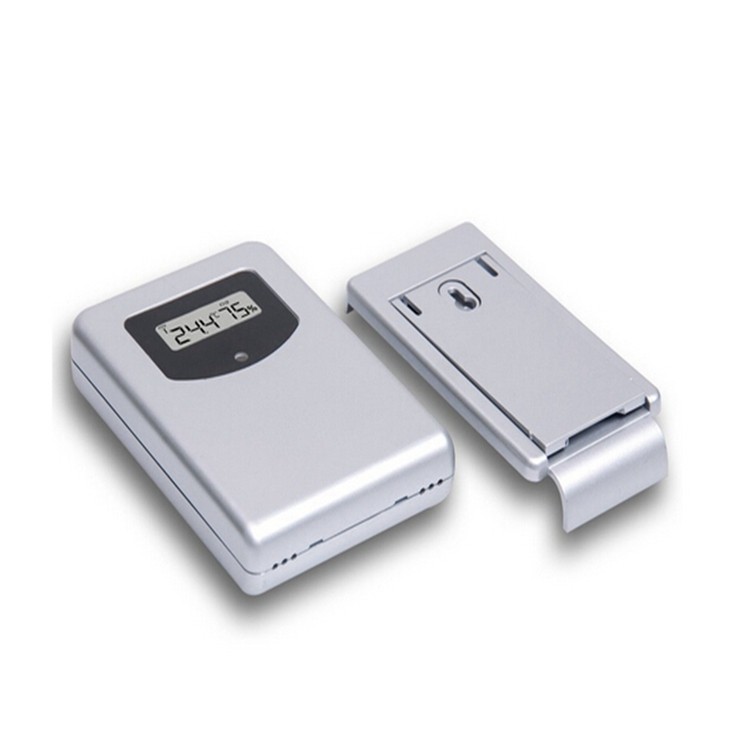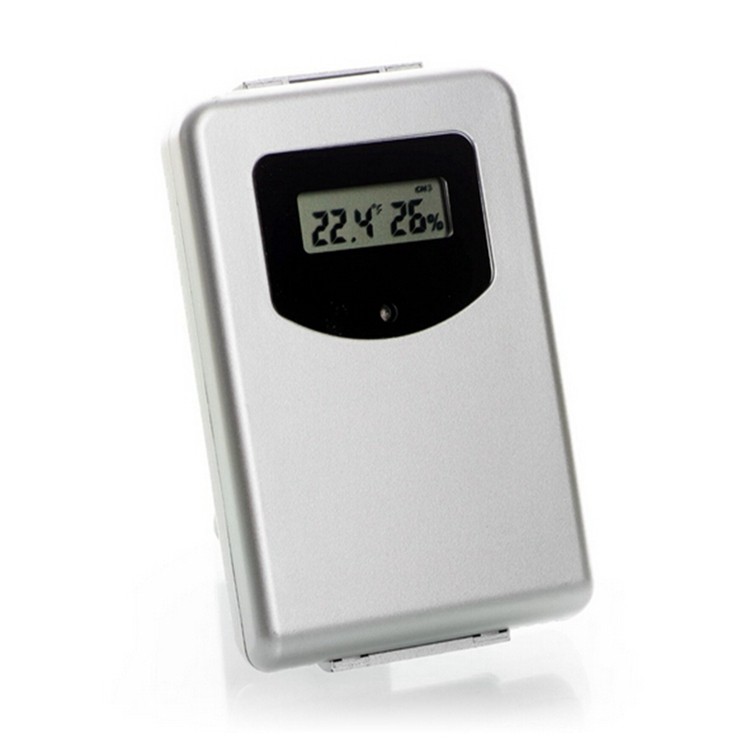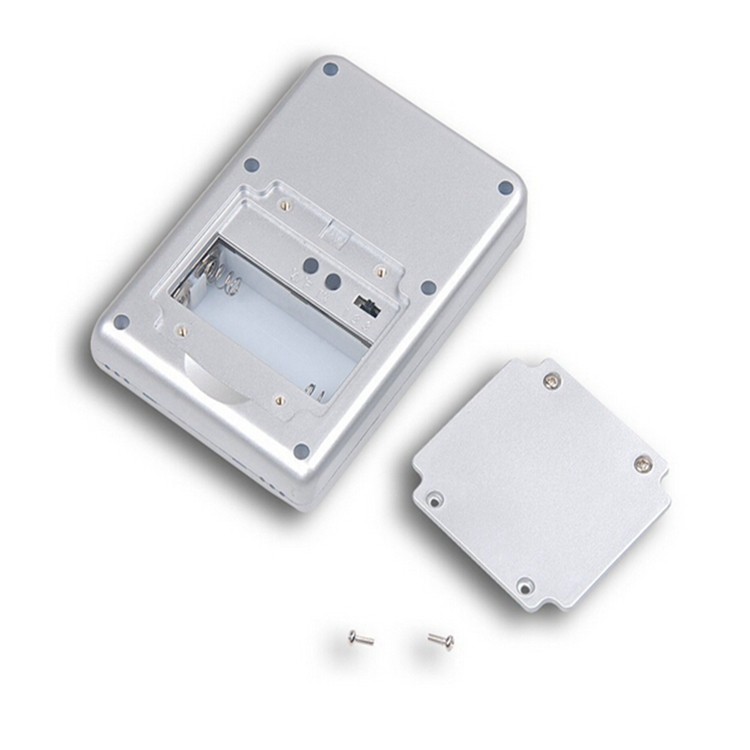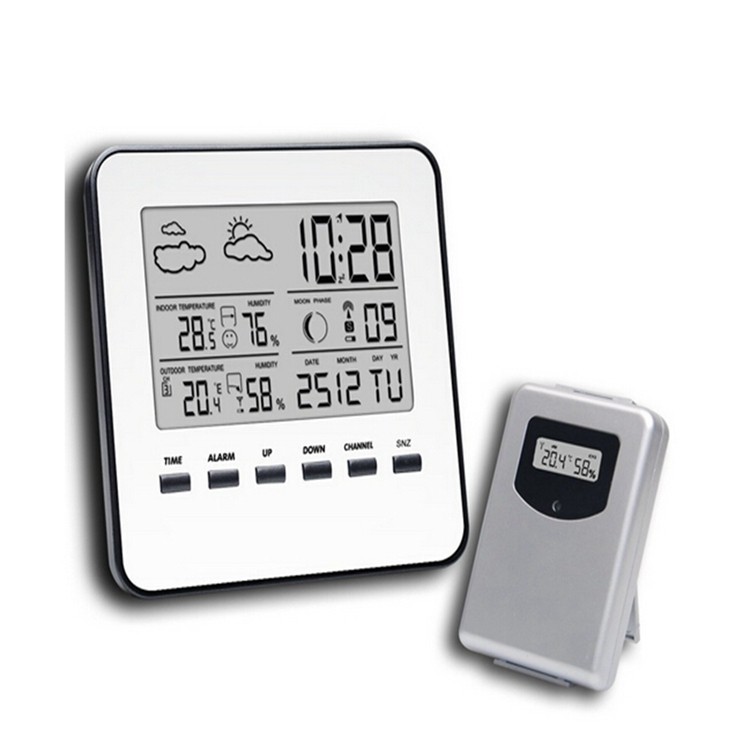 Main Function:
1. Four-kind weather forecast: sunny, partly sunny, cloudy and rainy.
2. Indoor temperature scope: 0°C--50°C.
3. Indoor humidity range: from 20% to 95%.
4. Outdoor temperature scope: -20°C--60°C.
5 .Outdoor humidity range: from 20% to 95%.
6. RF outdoor temperature: up to 3 outdoor transmitters' receivable.
7. Week displays in 7 languages: English, German, French, Italian, Spanish, Dutch and Danish.
8.Comfort level display: desiccation, comfort or moist.
9. Alarm/Snooze: with interval of 5 minutes
Size:Main station: 132x132x20mm Remote sensor: 70x100x20mm
Battery: 2x AAA Batteries(Not Included)
Temperature resolution: 0.1 ° C
Temperature Accuracy: ± 1 ° C