SeeSii Programmable Thermostat Heating WiFi LCD Touch Screen Temp Control 16A 230V App
Notes:The instructions writes how to connect and use APP by IOS or Android Smartphone!!!
our product can only use in Electric Floor Heating!!!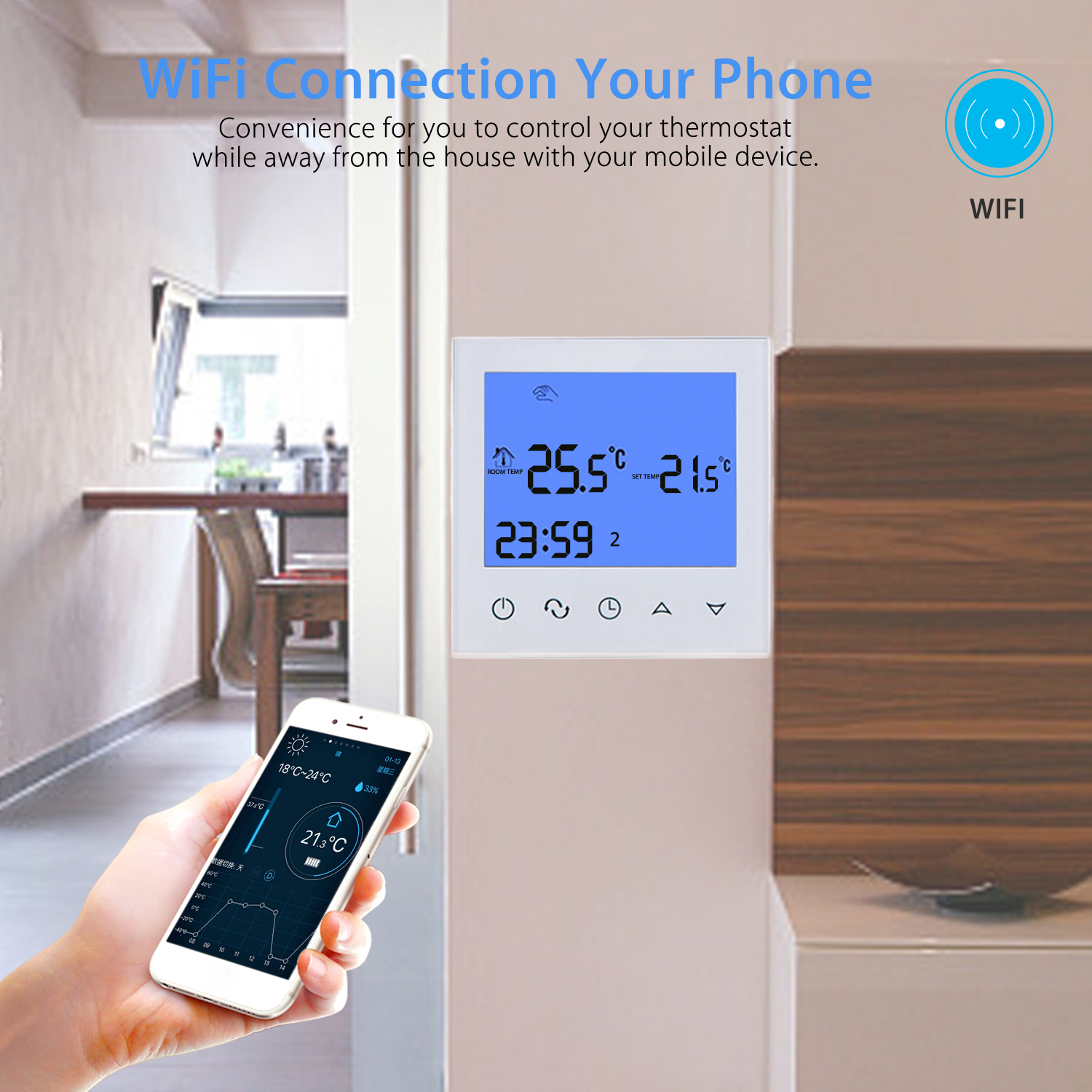 Features:
Large LCD touch screen with backlight display and double temperature display mode.

Control electric valve, electric valve, electric valve, solenoid valves, heaters, electric heating film, carbon crystal(Application)

Time display (minutes,hours,weeks)

6 period programmable controlling temperature setting

Room temperature display precision is 0.5,inner precision is 0.1

Internal and external temperature sensor for choice.

Setting temperature meet user's demand of room temperature.

Memory function when power failure,protect your setting from power failure.

Room temperature automatically calibration function

it can support IOS and Android smartphone and connect the thermostat by App

Specifications:
Color: White

Model: HY03WE-2WIFI

Material: PC+ABS

Power Supply: AC 200-240V, 50/60Hz

Load Current: Load Current: 3A (plumbing), 16A (electric heater)

Accuracy: ±0.5 degree

Set-point Temperature Range: 5-60 degree

Limit Temperature Range: 5-99 degree

Consumption: <0.3W

Temperature Sensor: NTC

Surface Size: Approx.85 x 85 x 1.7mm

warranty period: 1 Year

Certification: CE
Thermostat Function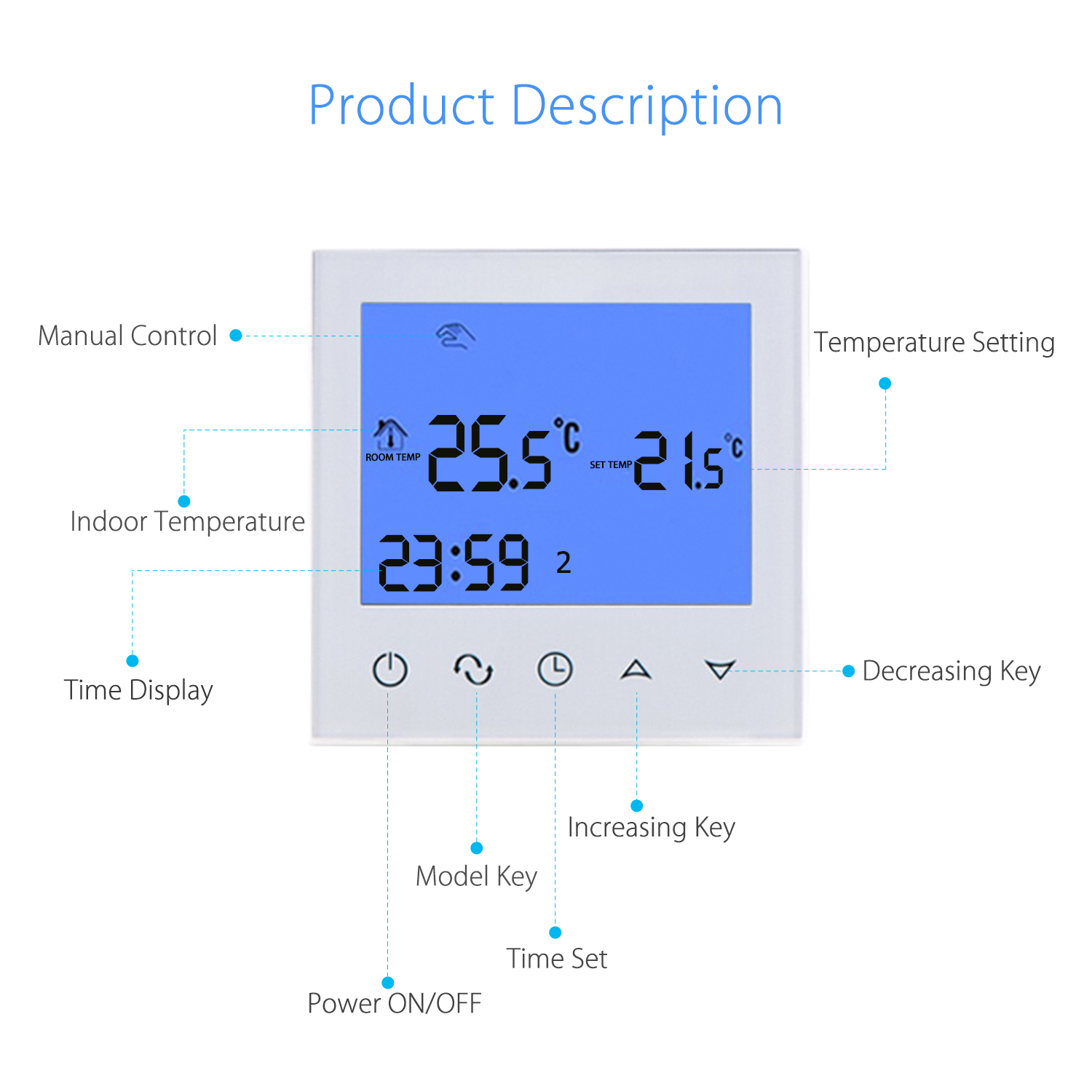 Thermostat Size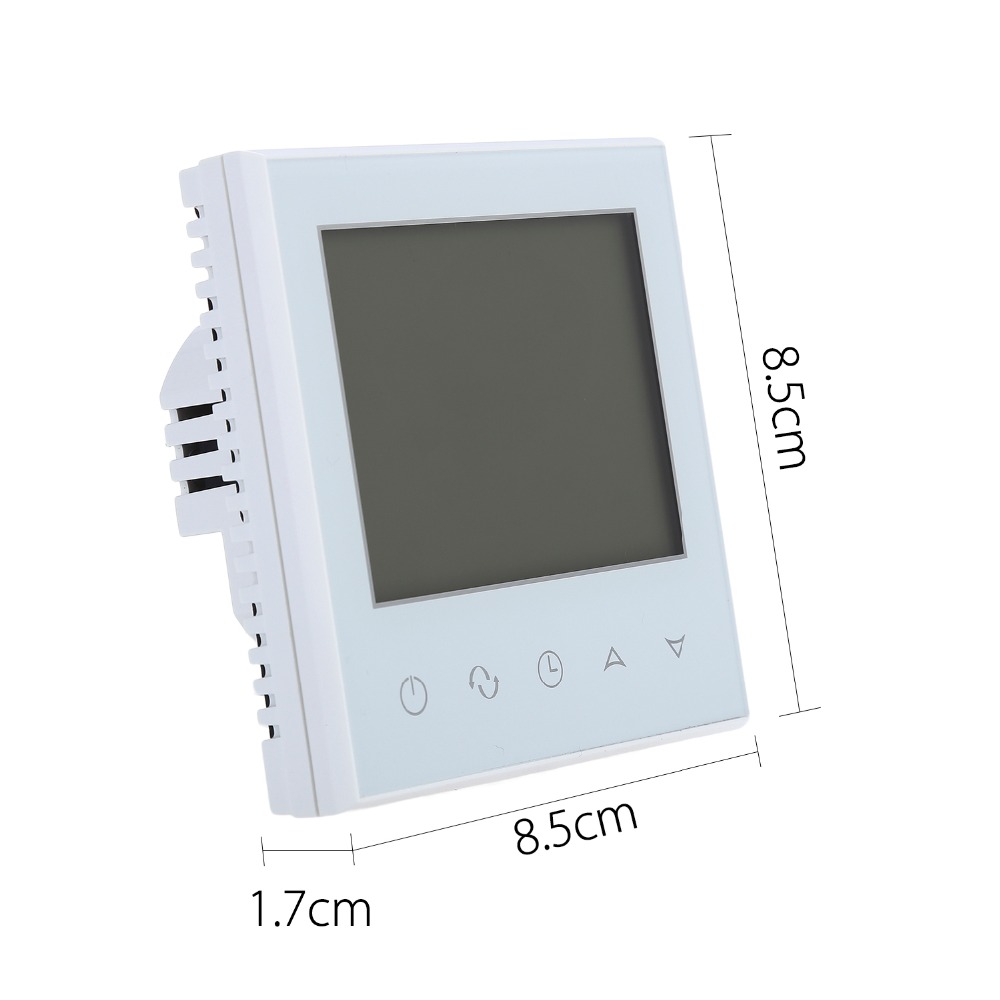 Thermostat Applications
our product can only use in Electric Floor Heating!!!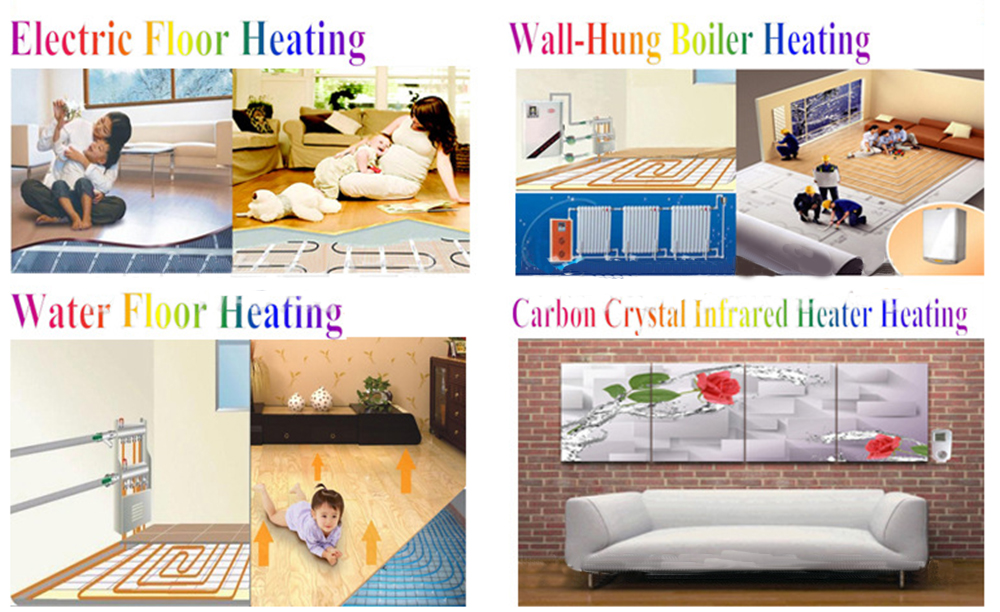 Thermostat Details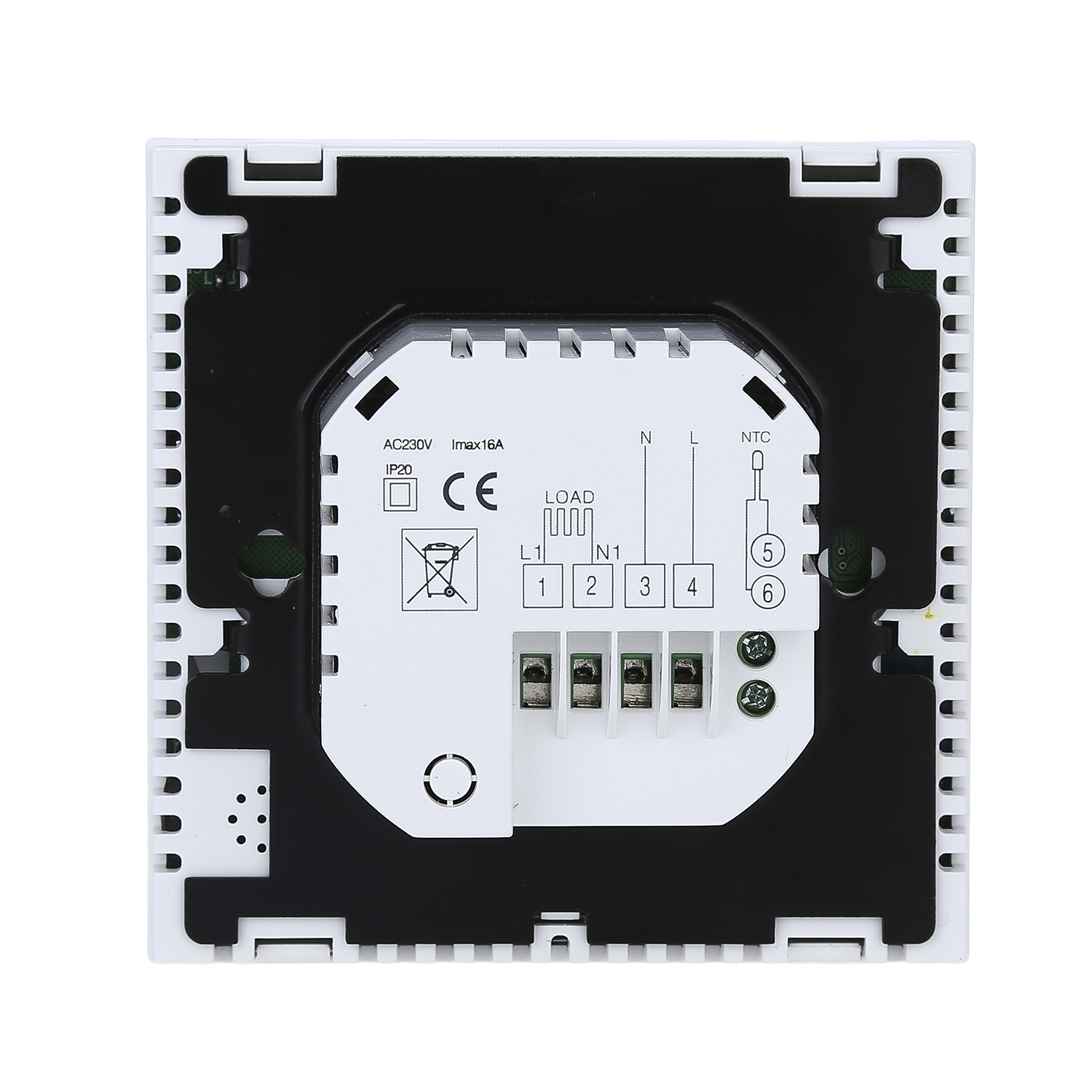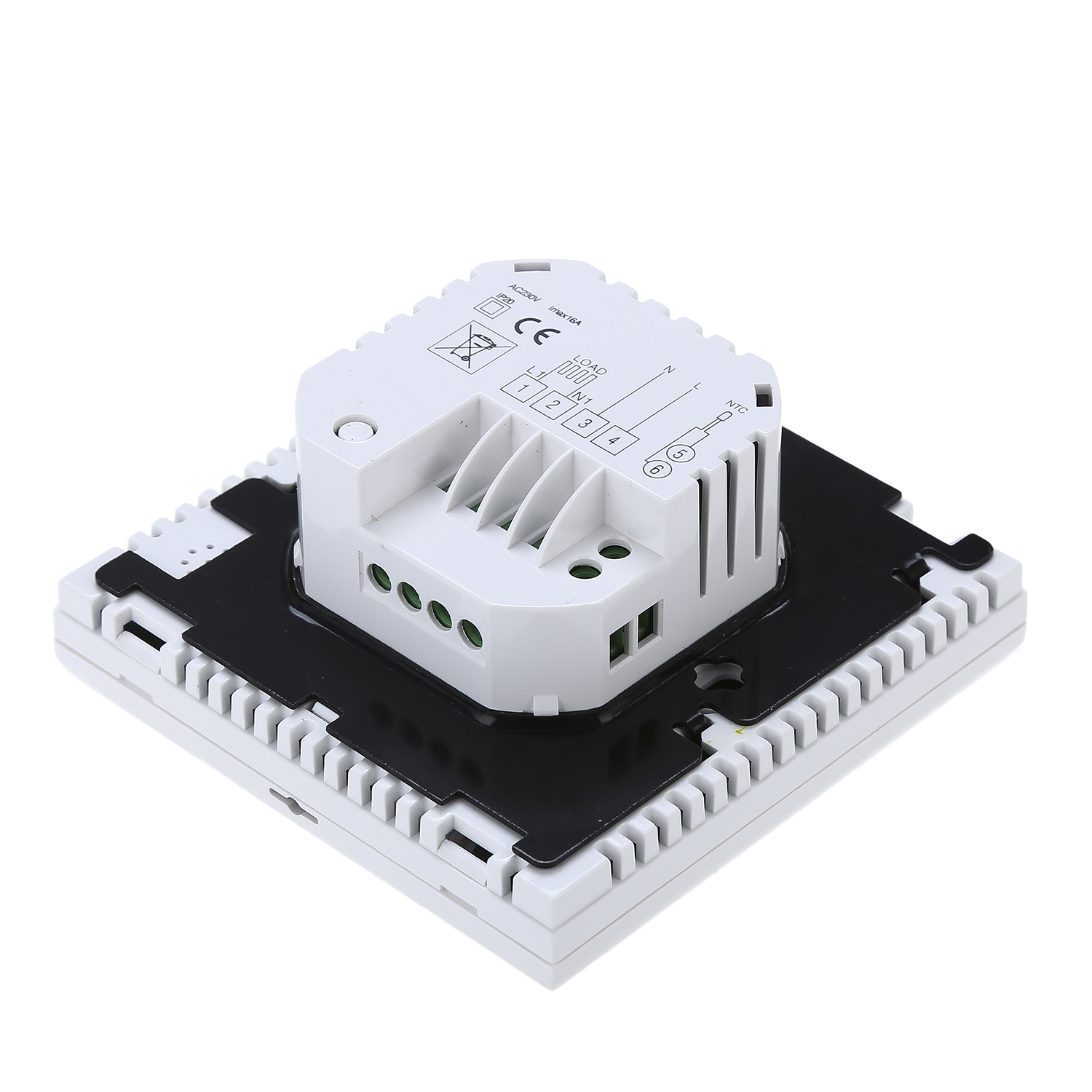 How to install the Thermostat
How to connect Thermostat to your smartphone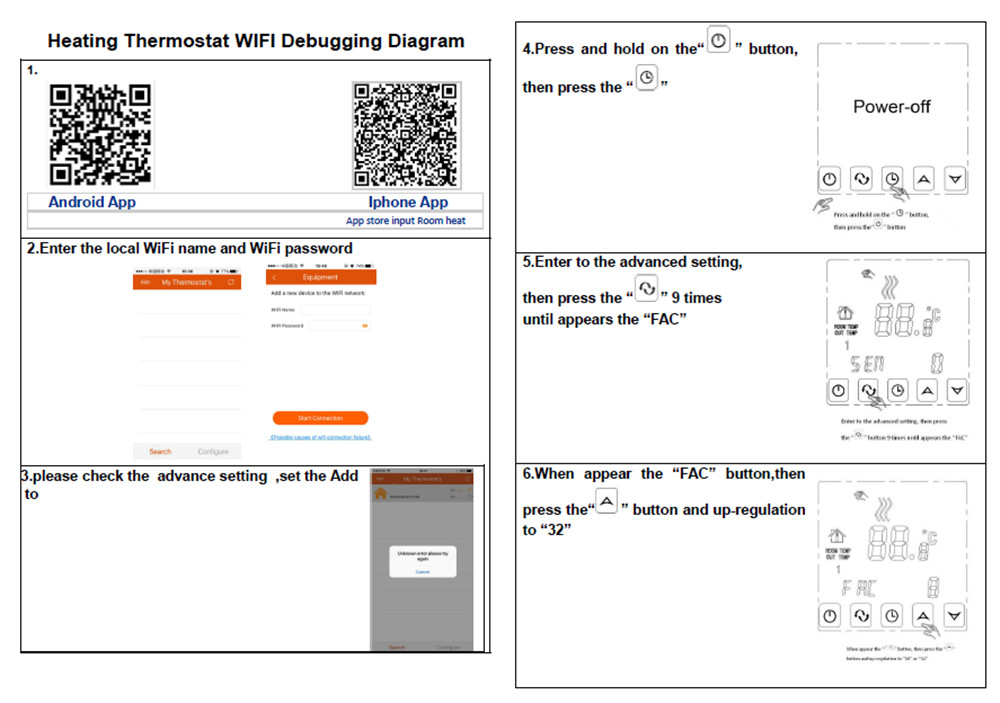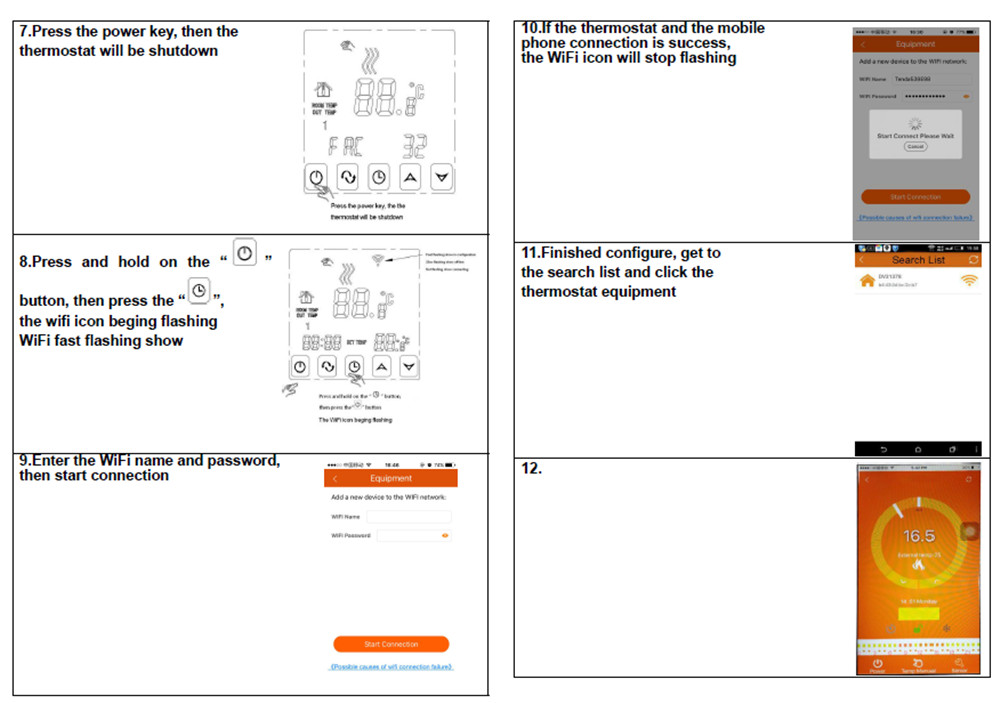 You can learn more about the thermostat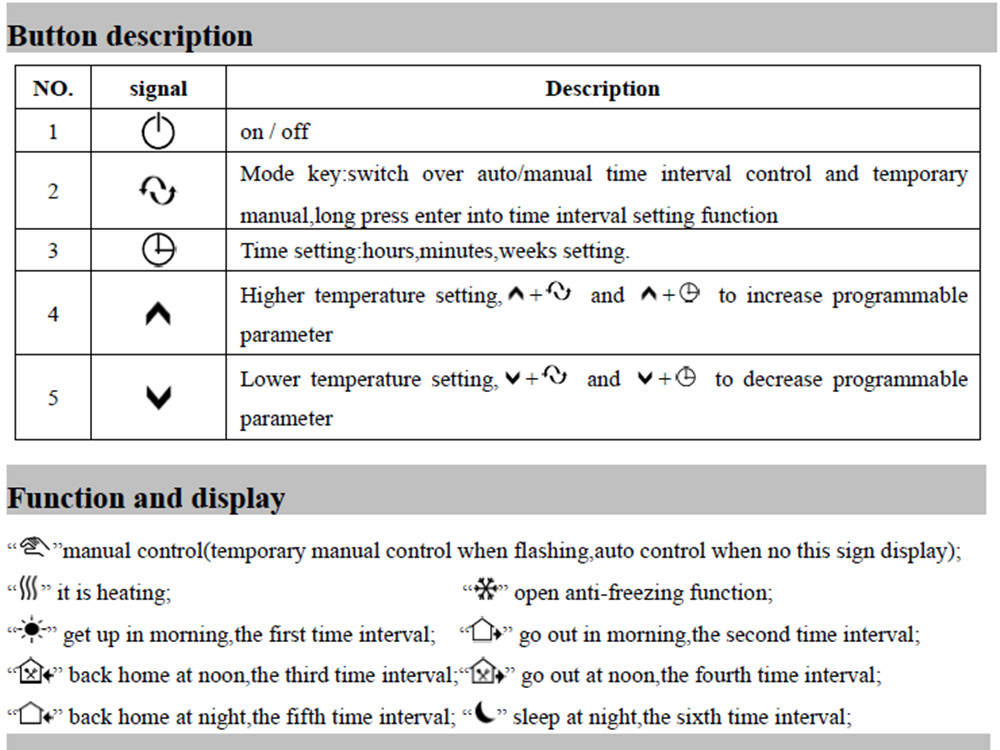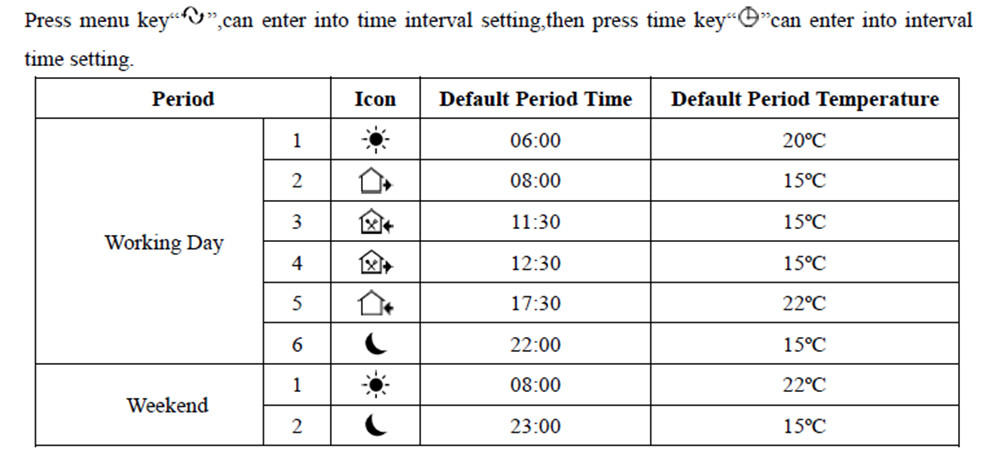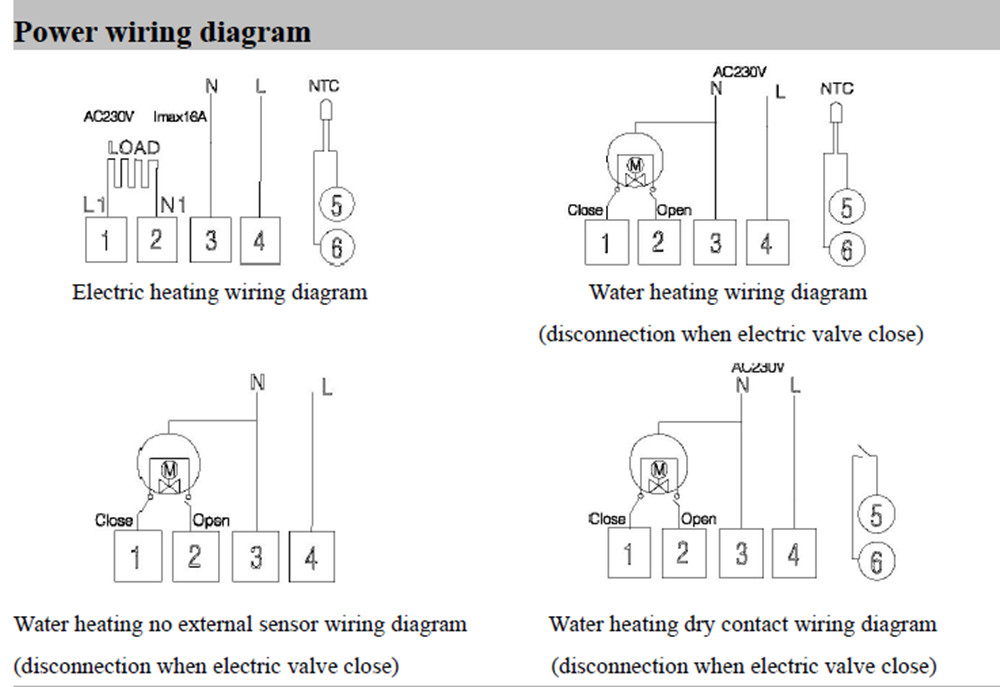 Thermostat CE Certification!!!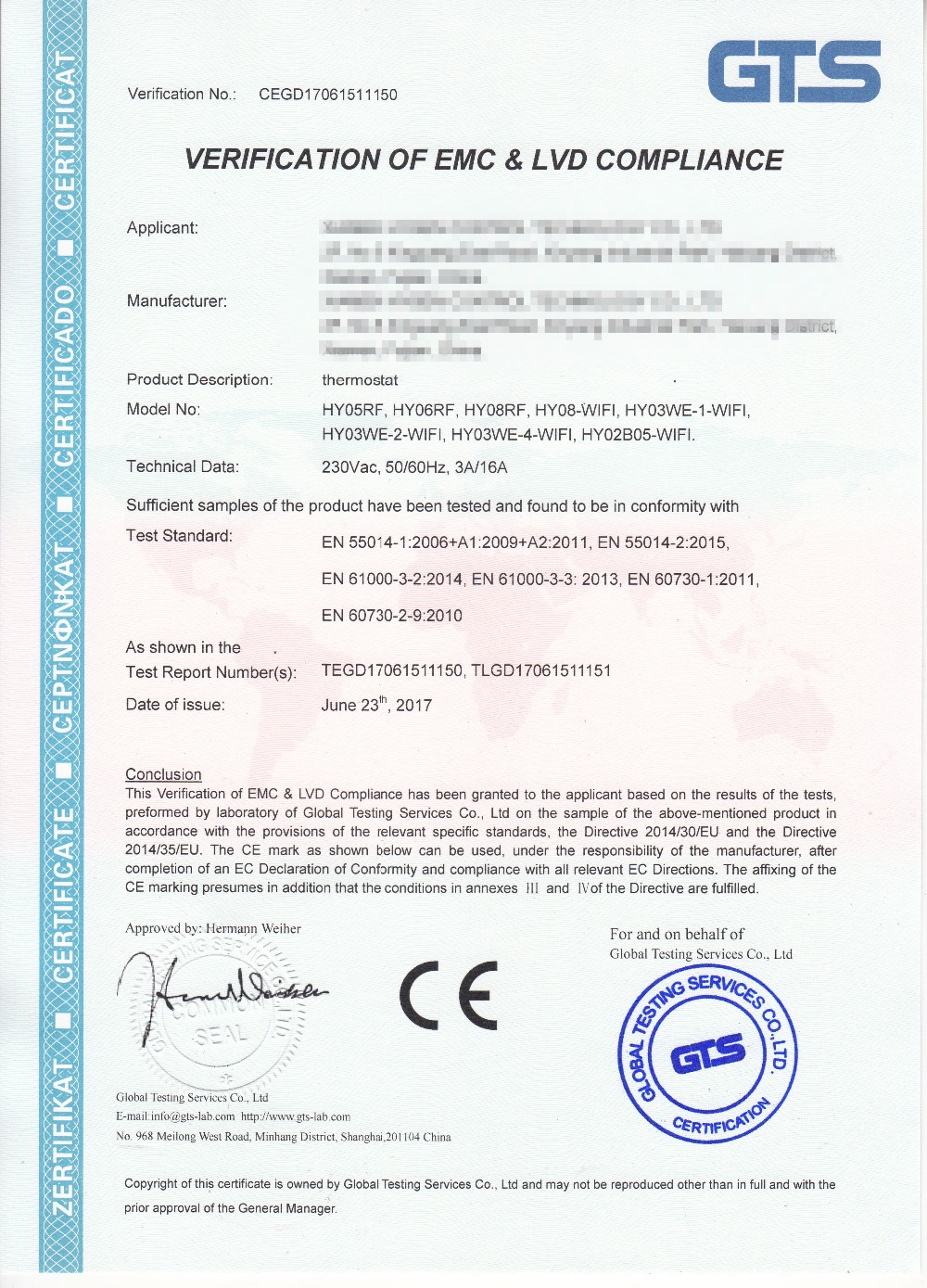 Our factory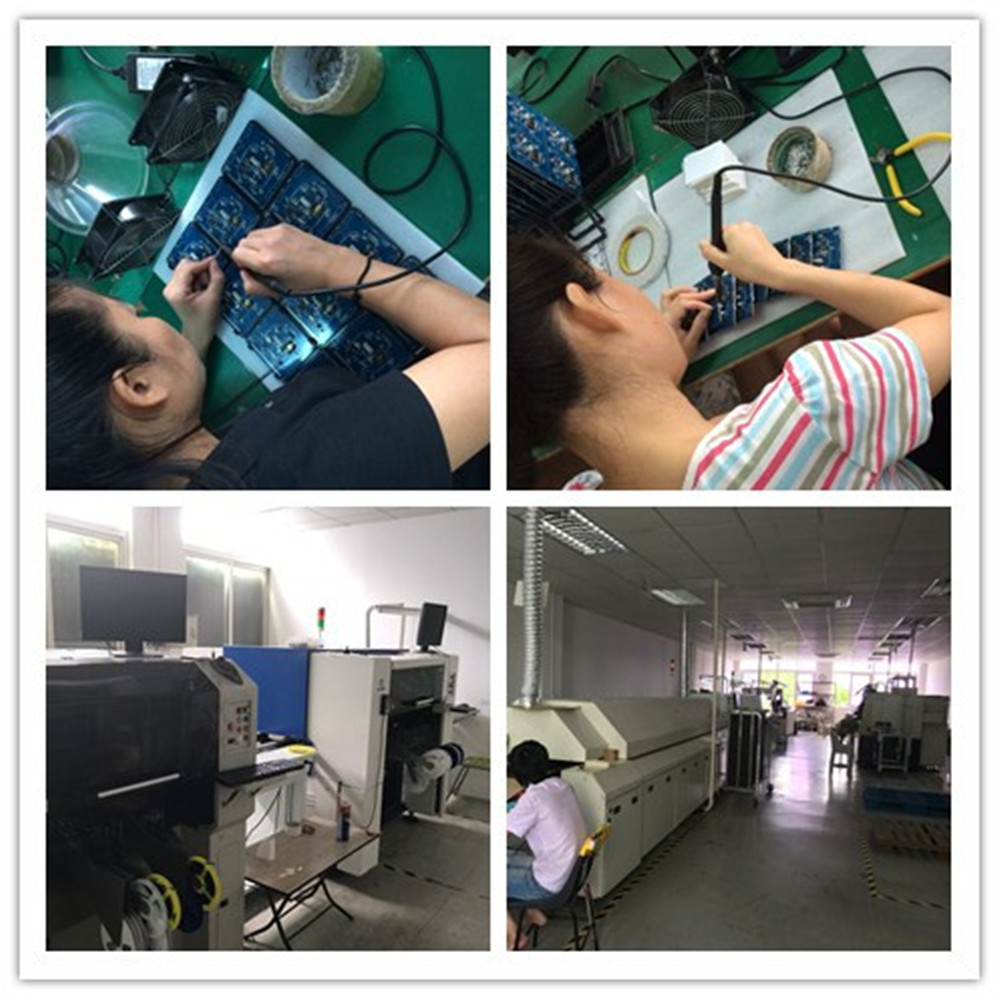 The list of products included in the package you receive is as follows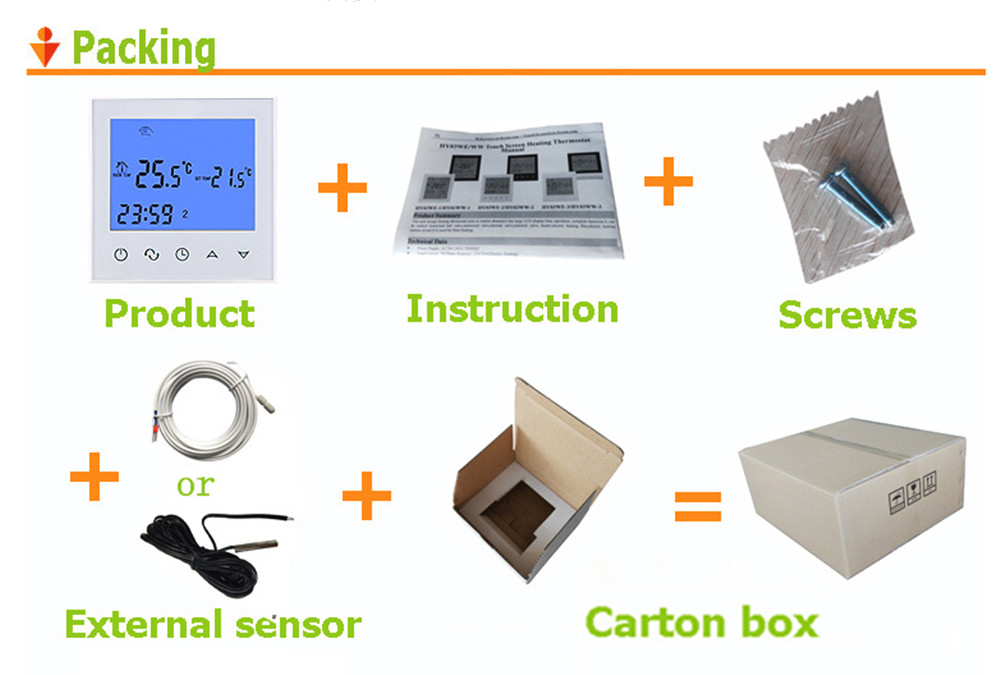 Package Included
2 x User Manual(NOTES!!! 1 x How to connect to your smartphone manual; 1 x product details manual)
1 x programmable heating thermostat
1 x 3M Cable
2 x Screws