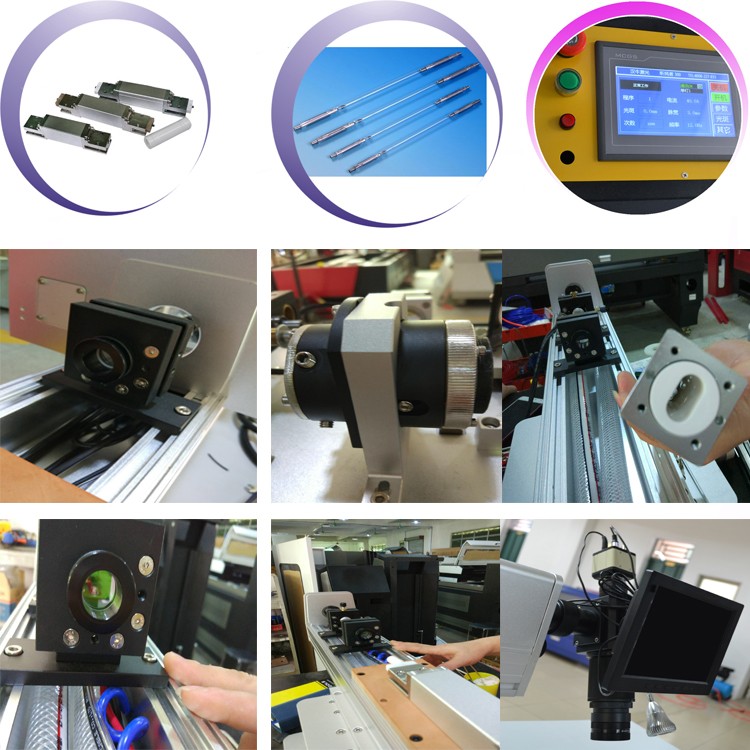 Perfect Laser 300W 500W Double Path Advertising Channel Letter Letter Words laser welding machine is used for making a variety of stainless steel letter, LED luminous characters, AD Logos, signs and other fast welding.Logo making, fine word production, metal word production, Copper factory, advertising production company, and so on.

0.1-2mm stainless steel, galvanized plate and bronzing plate; 1mm copper and aluminum.
Main Features
1.Red light finds the welding point fast, CCD intuitive observation, optional microscope.
2.Marble working platform, to ensure that the bright face plate does not scratch.
3.Machining speed, dedicated fixed focus position of the rotation of the bearing rod, without the need for CCD and microscope. It can quickly focus on the welding.
4.Small thermal deformation and heat affected zone.
5.local heat treatment can be carried out on the metal word;
6.Available for the processing of complex shape of parts and small words.
7.Processing without noise, no pollution to the environment;
8.Ultra fine bearing rotating positioning rod, friction plate welding word, also need not adjust the spot position in the font corner.
9.Owing to the advanced processing method, the quality of the existing metal character is greatly improved.
10.LED ring special lighting lamp, no dead spot.
11. The self-produced high peak laser power supply, for other brand is difficult to weld aluminum. The machine can easily achieve (500W 600W models for welding aluminum models).
12 standard models and double light path optional hard light welding small, 5 meter long fiber welding with Chinese characters.
on the practical test results.This is only for your reference.Speed may be different as for different figureIt should be based
Suitable for welding of thin plates within 1mm; 3D work bench and the master unit areIntroduction:
integrated;
can weld space curve and welds of high variable, applied in medical, electronics,
battery,
instrument, etc.
Suitable materials and application:
Suitable for welding of kettle, vacuum cup, stainless steel bowl, sensor, tungsten wire, high
power
diode (triode), aluminum alloy, laptop shell, mobile phone battery, door handle, mould,
electric
apparatus fittings, filter, nozzle, stainless steel products, golf head, zinc alloy artworks
Weld point,
straight line, circle, square or any plane graphs drawn by AUTOCAD; weld vertical