Led Slim Magic Mirror Auto-induction Advertising Display Light Box Signs :
advantages of our products:
*This kind of light box is different from ordinary light box. With two functions: as a clearly mirror when body closed, comeback a advertising image when body leave.
* Manufactured by the latest technology,
*Used high quality LGP (light guide plate) and Acrylic sheet.
*SMD LED light source has a long lifetime .Above 50,000 hours
*Super slim, the thickness of the whole product is 11mm-35mm
*Eco-recyclable, 85% materials can be recycled
Installation's steps:
1 .Conform the location of installation of magic mirror light boxes, according to the actual situations to determine the installation's methods.
2... Measure size: According to the place and the light box size, measures the installation's size.
3. Connect wire: Normally the exit end of the power line is at the back of the light box, (power line included), connect the power.
4. Fix the light-box Open the front cover of the light box, match the assembling point. Using electronic drill the hole at the back of the power line position, fix the new power line, use the ruler to keep it is straight
5. Switch on and clean the light box surface.
6. Please do the periodical inspections then could prolong light box using life.
7. LGP of light box adapt to electronic ballast, can easy make the electric induction. For your safety, please pay attention to connect the ground
8. Please ensure there is no any object in the front of light box within 1.5 meter, if any object sensed sensors, light box will be Abnormality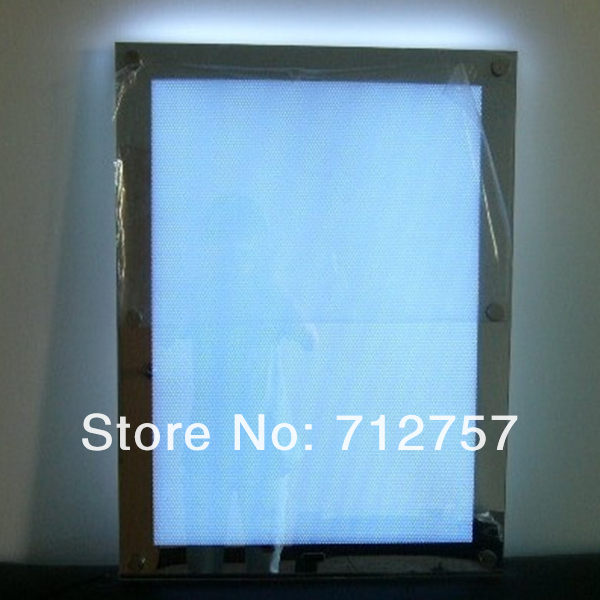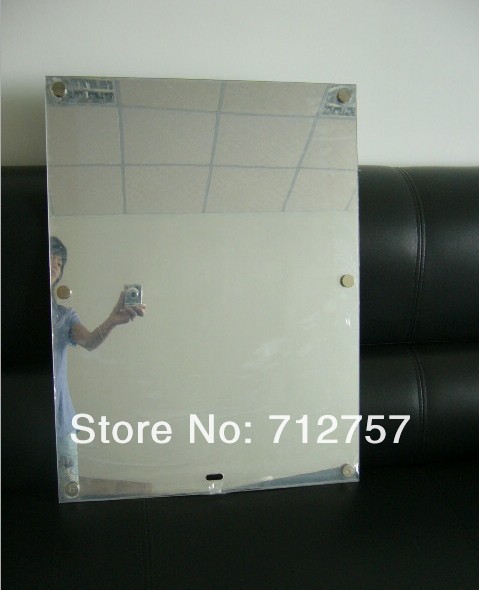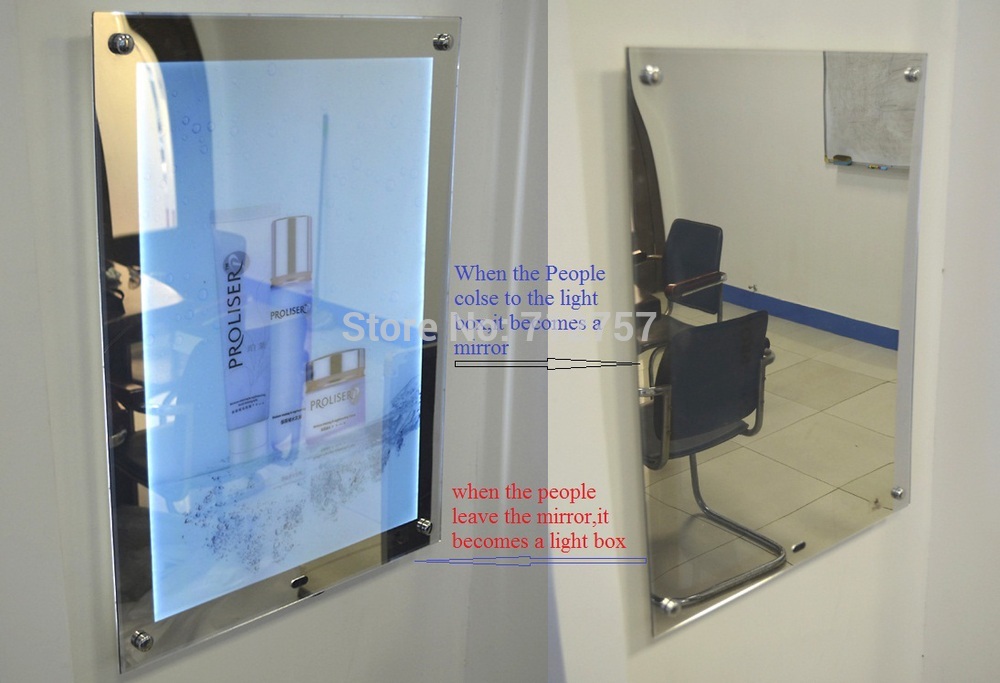 If the light box was Abnormality, Please refer to the table exclude processing conditions
Problems

Reasons

Solutions

The magic mirror light box does nt work or flash instability after switch on

Check the plug if it connect well

Connect plug well

Components loose

Asking professional person test and maintenance

If no electricity or fuse burn out

Check power line

If any body or other objects in the front of magic mirror light box within 1.5 meter

Please far away the front of magic mirror light box 1.5m. And move any obstacles

Humor Sensor doesn't work

Advertising image installation wrong position, Block the induction zone

Please ensure the advertising image installed in a right position

the screw at back of the sensor is loose the induction zone is out of control

adjust the screw at the back of sensor following clockwise will make the detention zone smaller, otherwise it will be larger