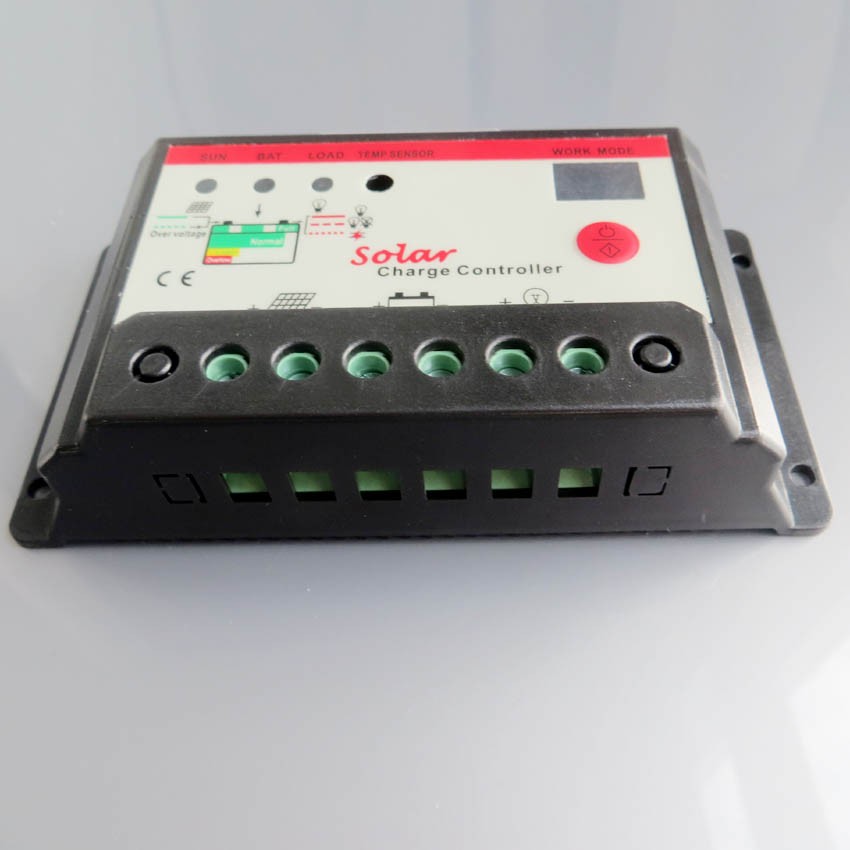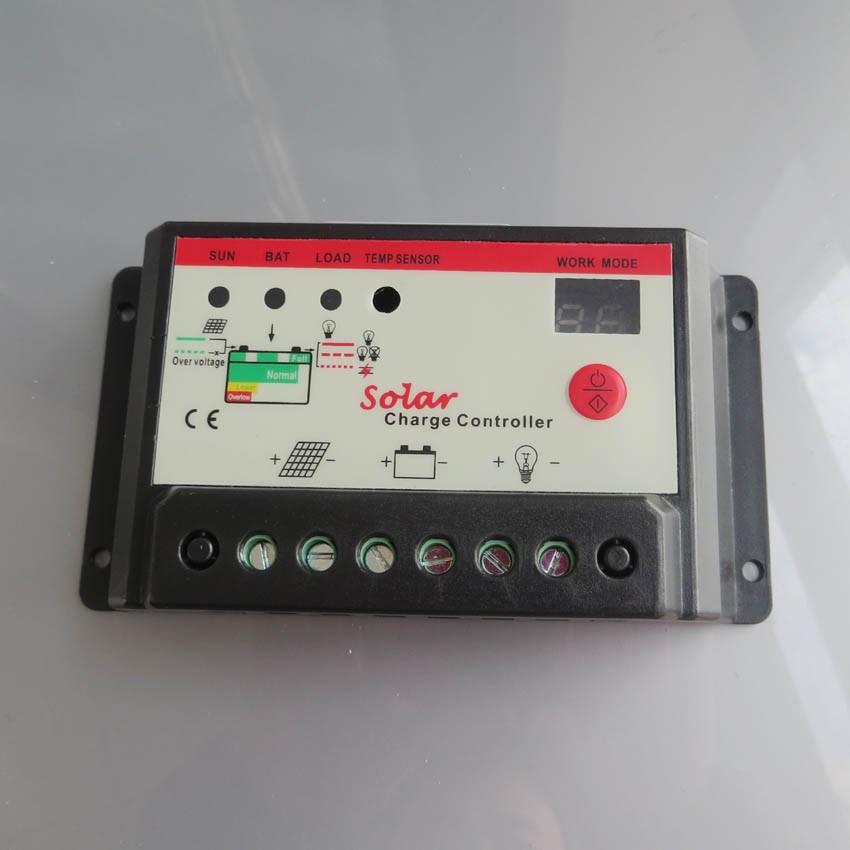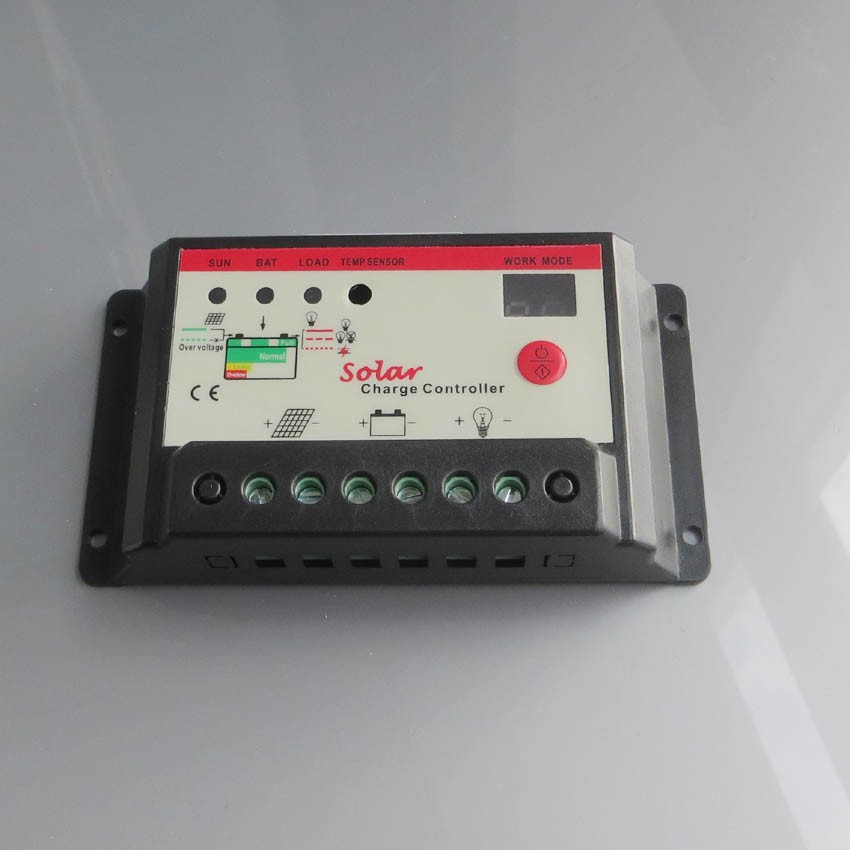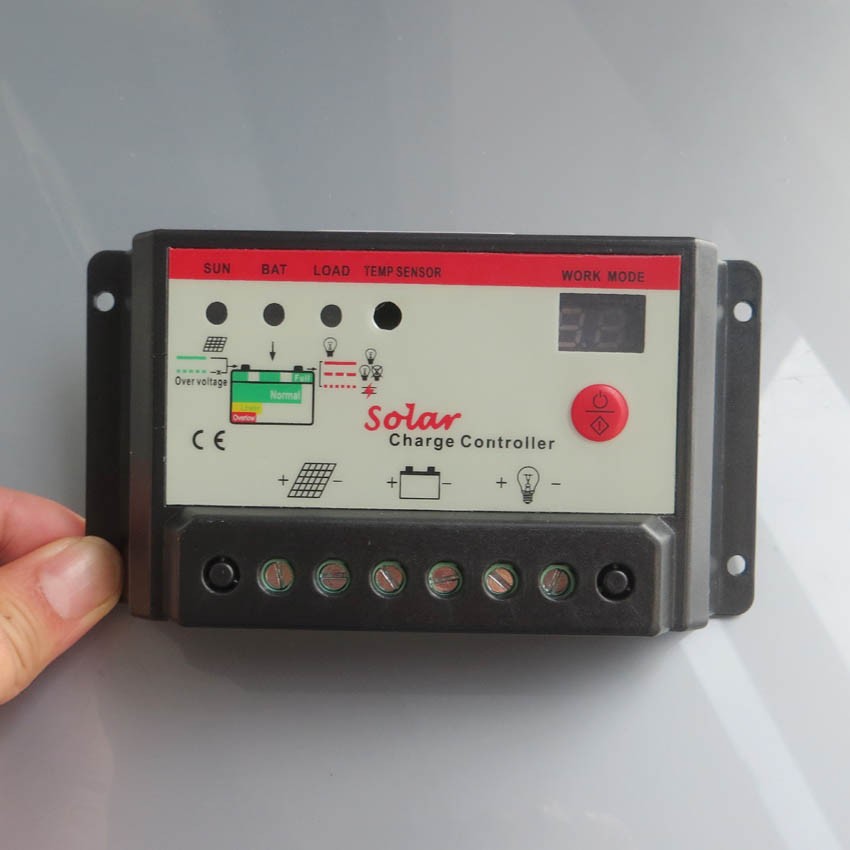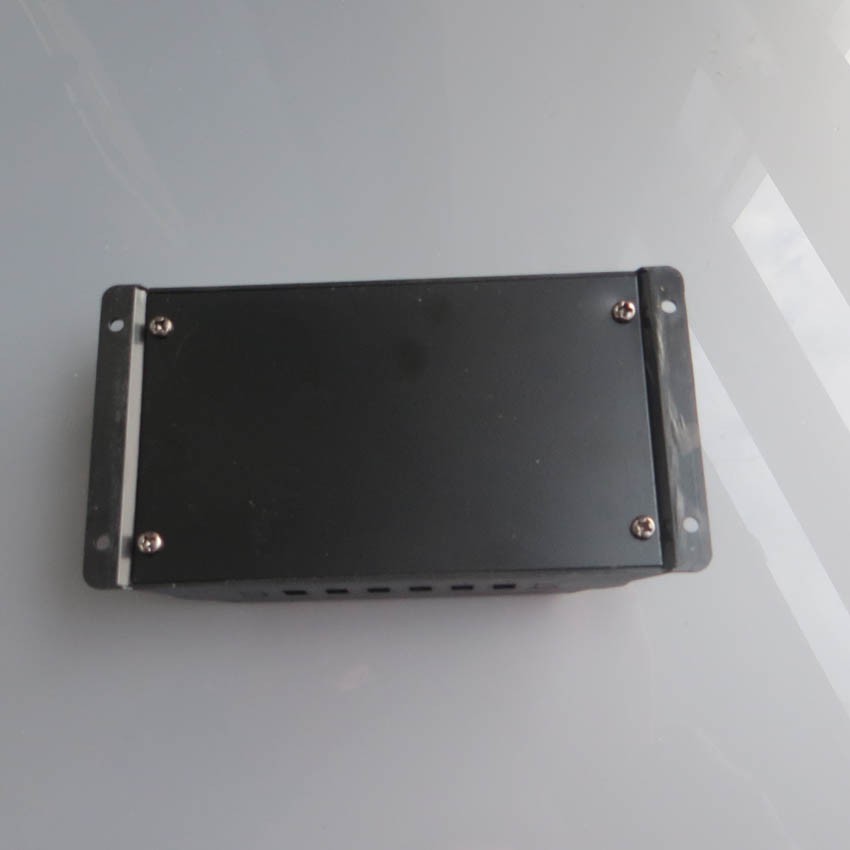 New Type! 10A 12V 24V Auto intelligence Solar Charge Controller Regulators
With Timer and light sensor,it could work for solar light system.
Only For off-Grid PV Solar System.
For 10A 12V Pv System: 120W Solar Panel,12V Lead-acid Battery,21V for Max input Voltage
For 10A 24V Pv System: 240W Solar Panel,24V Lead-acid Battery,42V for Max input Voltage
1.Make sure your battery has enough voltage for the controller to recognize the battery type before first installation.
2.The battery cable should be as short as possible to minimize loss.
3.The regulator is only suitable for lead acid batteries: OPEN,AGM, GEL
it is not suited for nickel metal hydride, lithium ions or other batteries.
4.The charge regulator is only suitable for regulating solar modules. Never connect another charging source to the charge regulator.
1.Build-in industrial micro controller.
2.One-key setting,digital display,auto memory function.
3.Fully 4-stage PWM charge management.
4.Build-in short-circuit protection,open-circuit protection,reverse protection,over-load protection.
5.Dual mosfet Reverse current protection ,low heat production.
1.Connect the battery to the charge regulator - plus and minus.it will show 1 ,if it detects 12V battery, 2 if it detects 24V battery.
2.Connect the photovoltaic module to the regulator - plus and minus.
3. Connect the consumer to the charge regulator - plus and minus.
The reverse order applies when deinstalling!
An improper sequence order can damage the controller!