Technical Parameters Table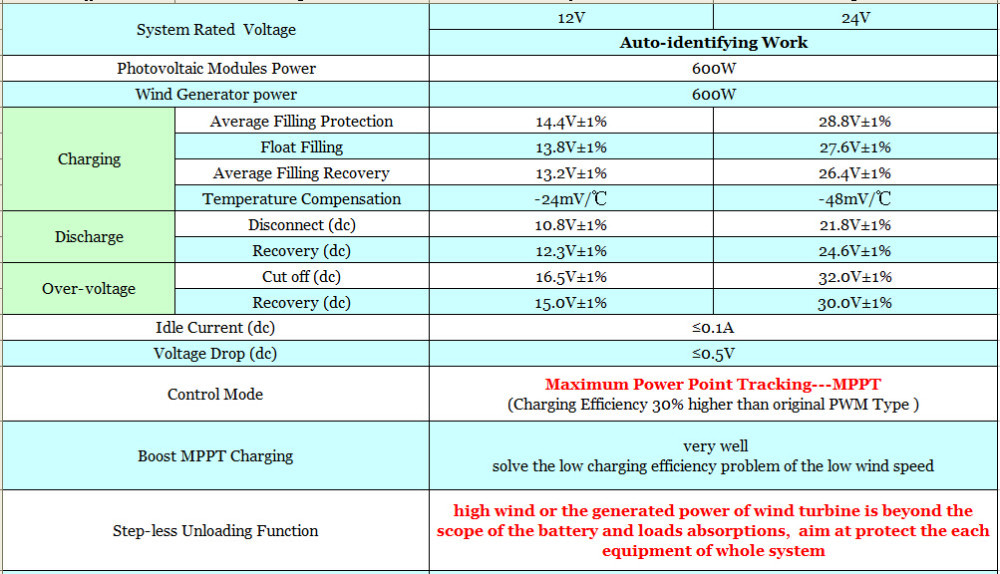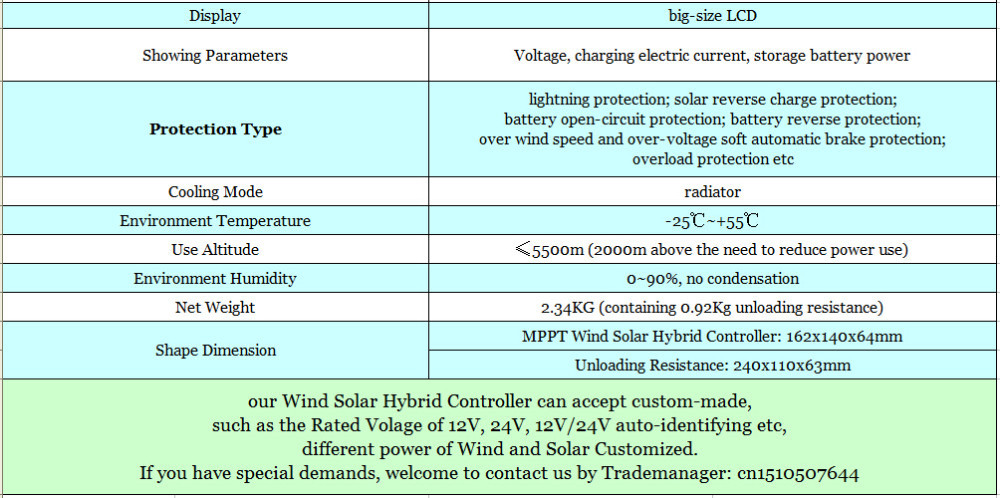 Operation Instruction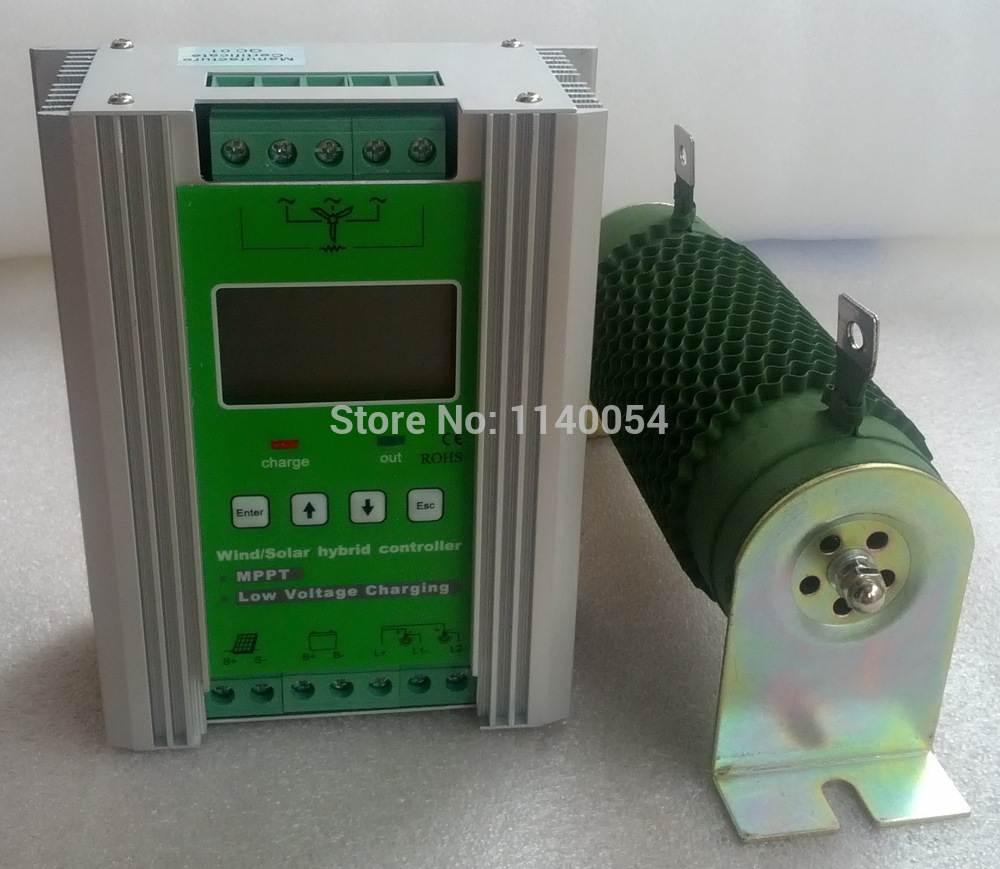 Status Indication

Button Instruction

Button 1: Press this button to enter setup interface or switch setup program;
Button 2: Click this button to switch down on page views, in the setup interface, it is used to reduce the parameter values, step 0.1V;
Button 3: Click this button to switch up browsing on page views, in the setup interface, it is used to increase the parameter values, step 0.1V;
Button 4: Click this button to exit the setup interface, and save the parameters.
LCD Screen (the default interface)
To the user in accordance with the specifications, general automatically entered into the following interface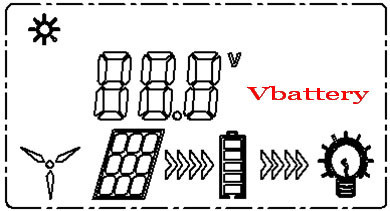 on behalf of the display Battery Voltage at this time, digital is the Battery Voltage Readings;

represents the current day (if it is night, the icon into

);



represent the charging and discharging, for charging, having the current will show effect; when there is no current or current is very small, the label will disappear; For discharge, when the battery is in the state of under-voltage, flashing the overall effect, when the battery is in good state, according to static effect, marking can pick up the load, after loading, if there are current, will display effect.

on behalf of the solar panels, power generation according to the sun;

on behalf of the battery, the number of inside represent the current battery capacity;

on behalf of the load, the load output will be lighting effects under the condition of display;

on behalf of the fan, the wind will come, the animation will be shown.
Parameters to browse
User press down key to view the fan charging current "Ifan", the solar charging current "Ipv", press the up button to return to the interface of a parameter.

The above three pages, collectively known as browse pages, when a minute don't operating controller buttons, LCD back-light will automatically go out, after pressing any key will once again lit back-light and continuously for one minute.
Parameter Settings
Press Enter key, the controller into the parameter set interface, as the following showss, "Vfloat" represent this time can be set to float charging voltage value, the user can press or key numerical, each time you press the increase or decrease 1V, set up finished, the user can press the ESC key to exit to browse the first page, can also continue to press Enter to switch to the next project, operation method as belows: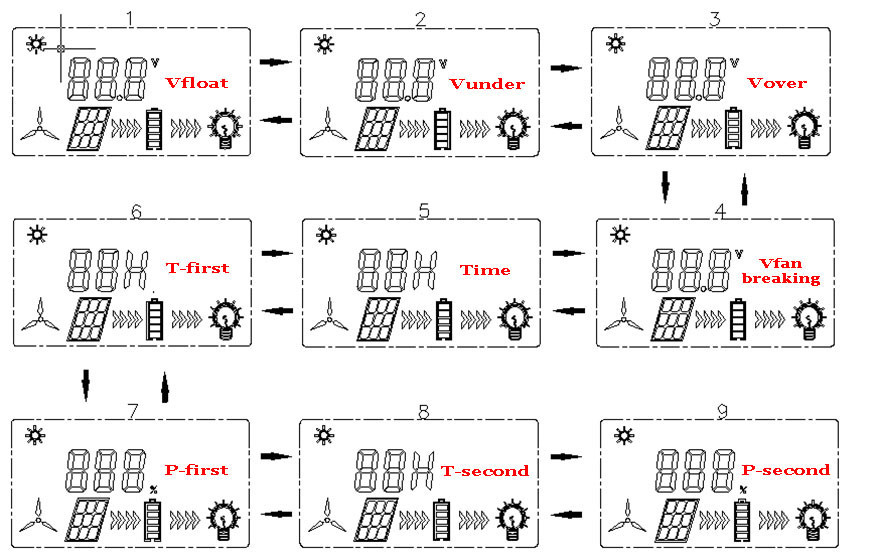 The controller can be set to Float charging pressure point "VFloat",under-voltage point "Vunder", over-voltage point"Vover",fan unloading point "Vfan_breaking",the operation method is the same as the first item.
Wide Application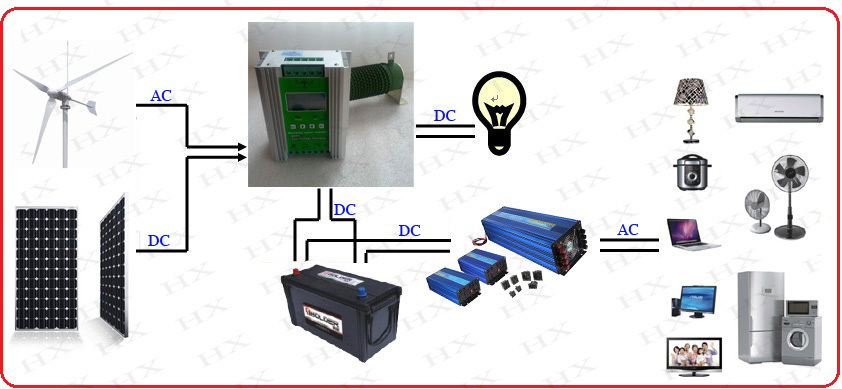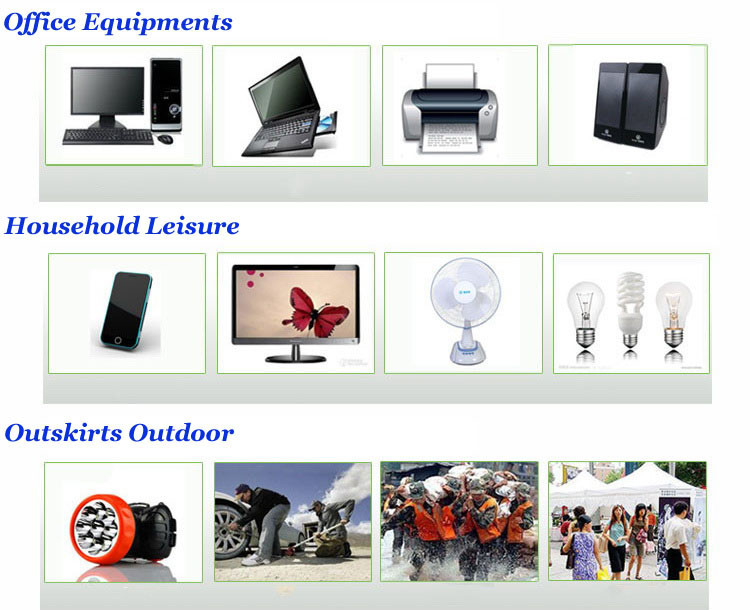 100% Quality Guarantee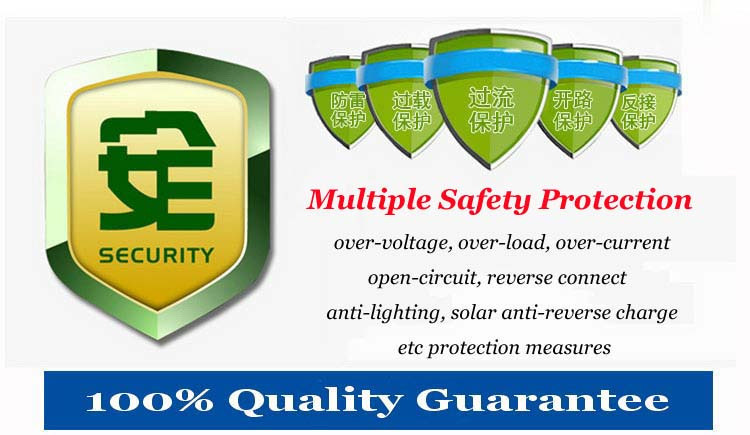 Service promise: this machine is repaired without paying a fee within a year, lifelong maintenance. Exceeding the deadline or being damaged during transporting or artificial damage or natural disasters damage caused by irresistible factors is not in the list of the warranty.