Mcoplus LED-130 LED Video Light for Canon Nikon Sony Pentax Panasonic Olympus & DV Camera Camcorder
Description:
This LED Light is the perfect continuous lighting solution for you video camera or DSLR with great color and warm soft lighting. It enhances your subject matter. It's nearly heat free. Give you a cool and comfortable shooting experience. LE130A/168A/198A/260A/322A can adjustable light small to Maximum. Beam angle can be adjusted also LE 198B/260B/322B not only brightness adjusted but also color temperature 3200K to 0K adjusted.
Features:
-LE 130A/168A/198A/260A/322A brightness adjusted function.
-LE 198B/260B/322B brightness and color tmeperature adjusted function.
-Battery power indicator.
-Expandable up to 9 LED panels.
-High quality LED bulbs long lifespan.
-Multiple battery options.
-16:9 widescreen desigh.
-Low power consumption,power saving.
Function & Operation
- Brightness Control
The all LED light models have brightness adjust function. It can be control the level of brightness by rotating the brightness adjustment wheel. Turn to the right to increase brightness, turn left to decrease brightness until the light turns off.
-Battery Power Test
Please turn off the LED light when pressing the test button. There are four indicators on the back of the LED.
-Multiple Light Combinations
There are 4 extension slots different sides of LED video light. Customer can combine the lights together to achieve some effect
Notes:
1.Please do not face LED when the lights on.
2.Never block the ventilation grille by covering it with paper or clothes.
3.Do not place LED light close alcohol or flammable objects.
4.Do not place liquids objects on the LED light.
5.Please turn off when the LED light on or others items above, else cause fire or damage to the light.
6.Do not grab the LED light head to pick up your camera when they are attached.
7. Use a dry soft cloth to clean the LED light. You can clean the device with a cloth slightly some neutral detergent remove the dirt.
8.Do not use strong cleaning agent, such as thinner gasoline or alcohol.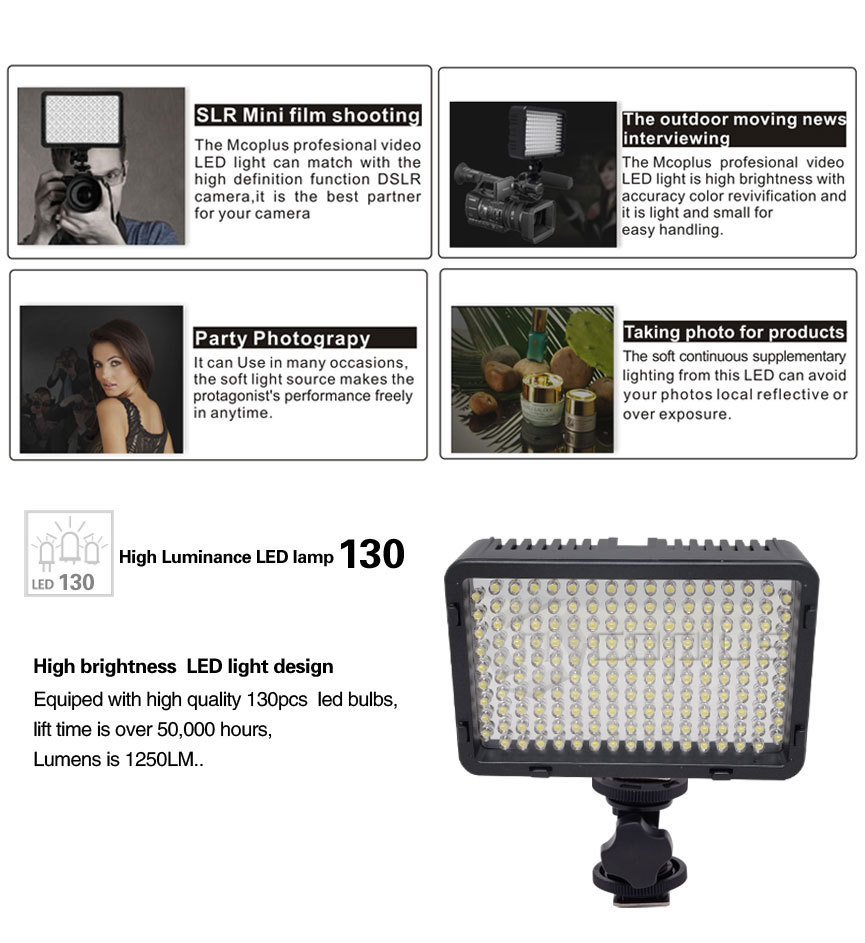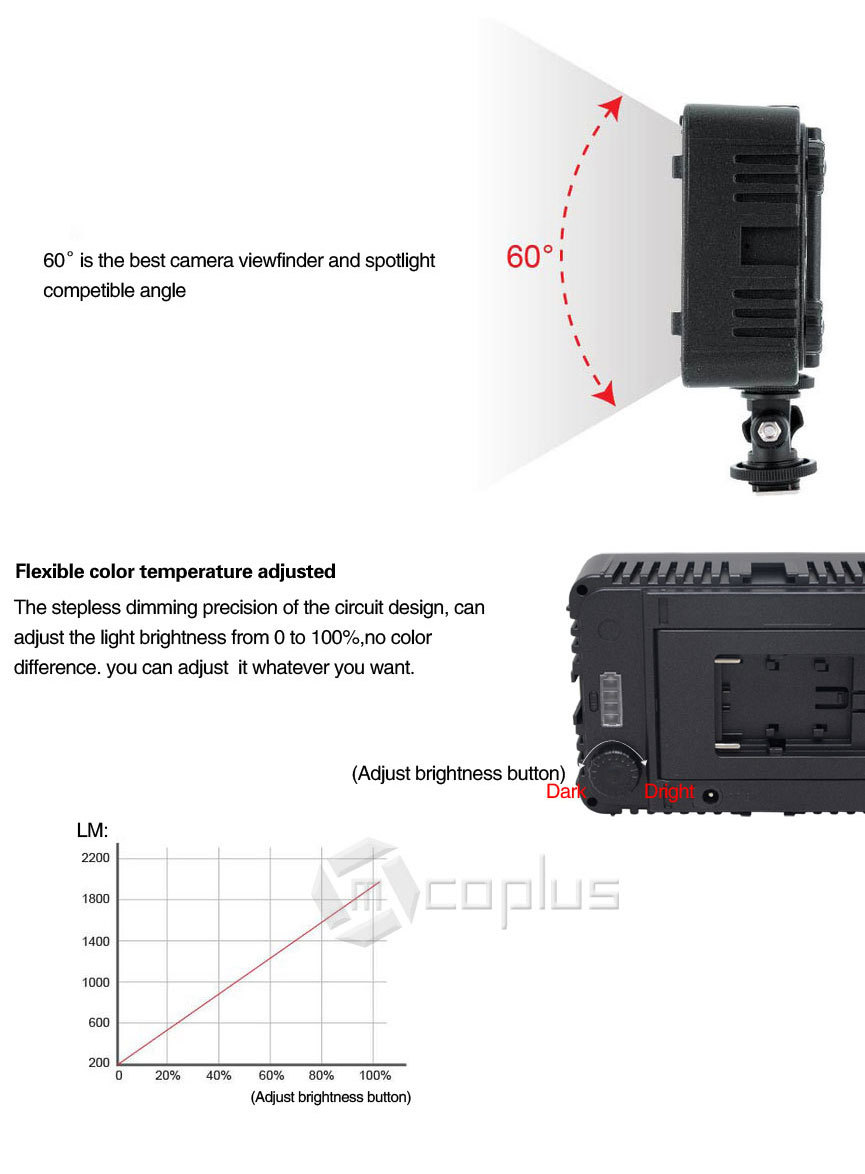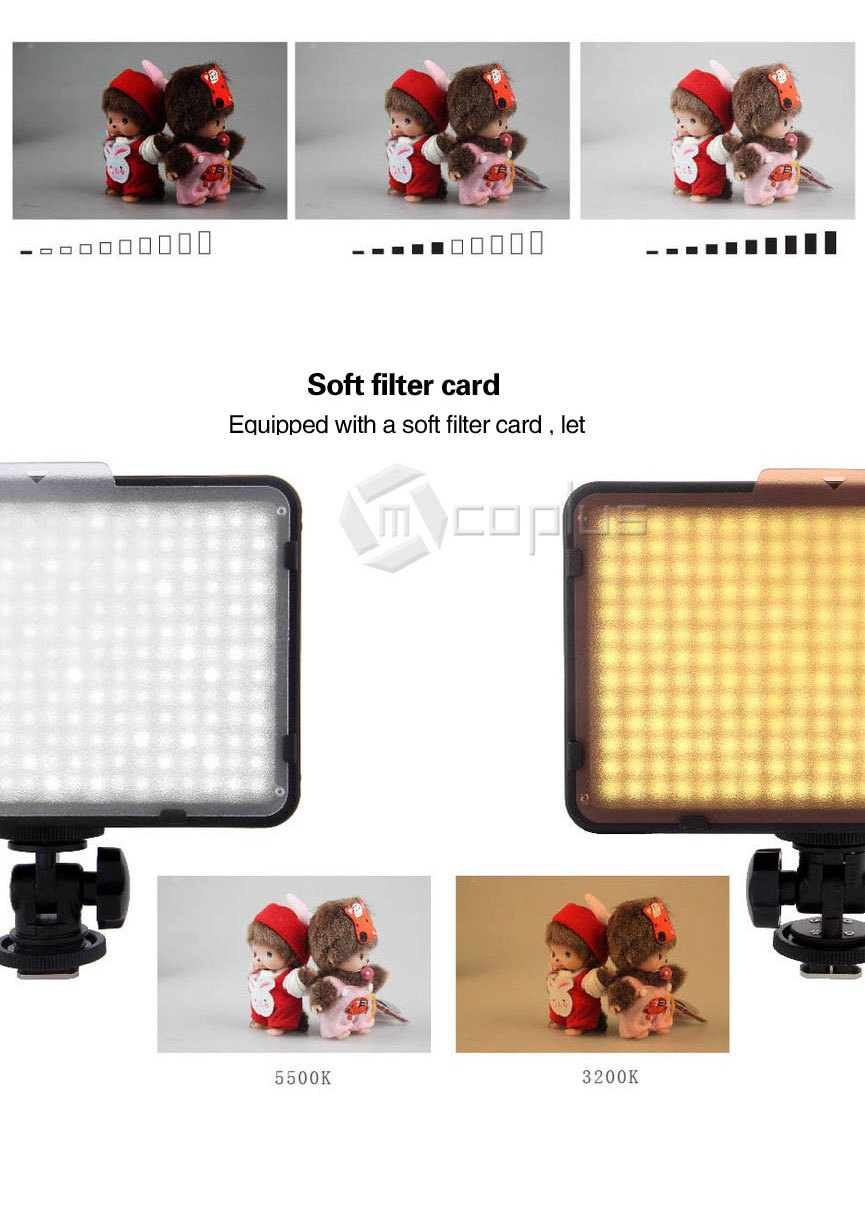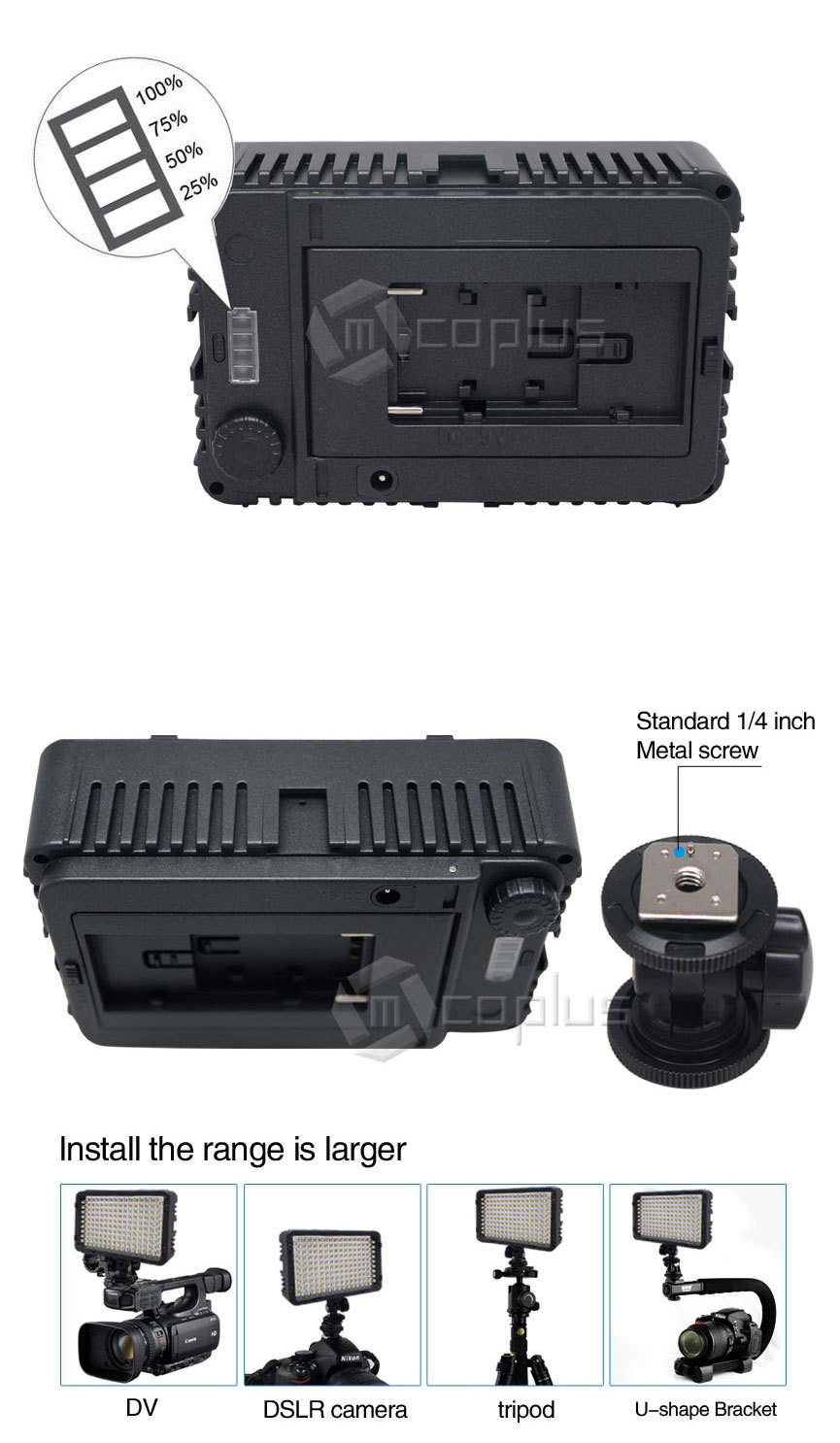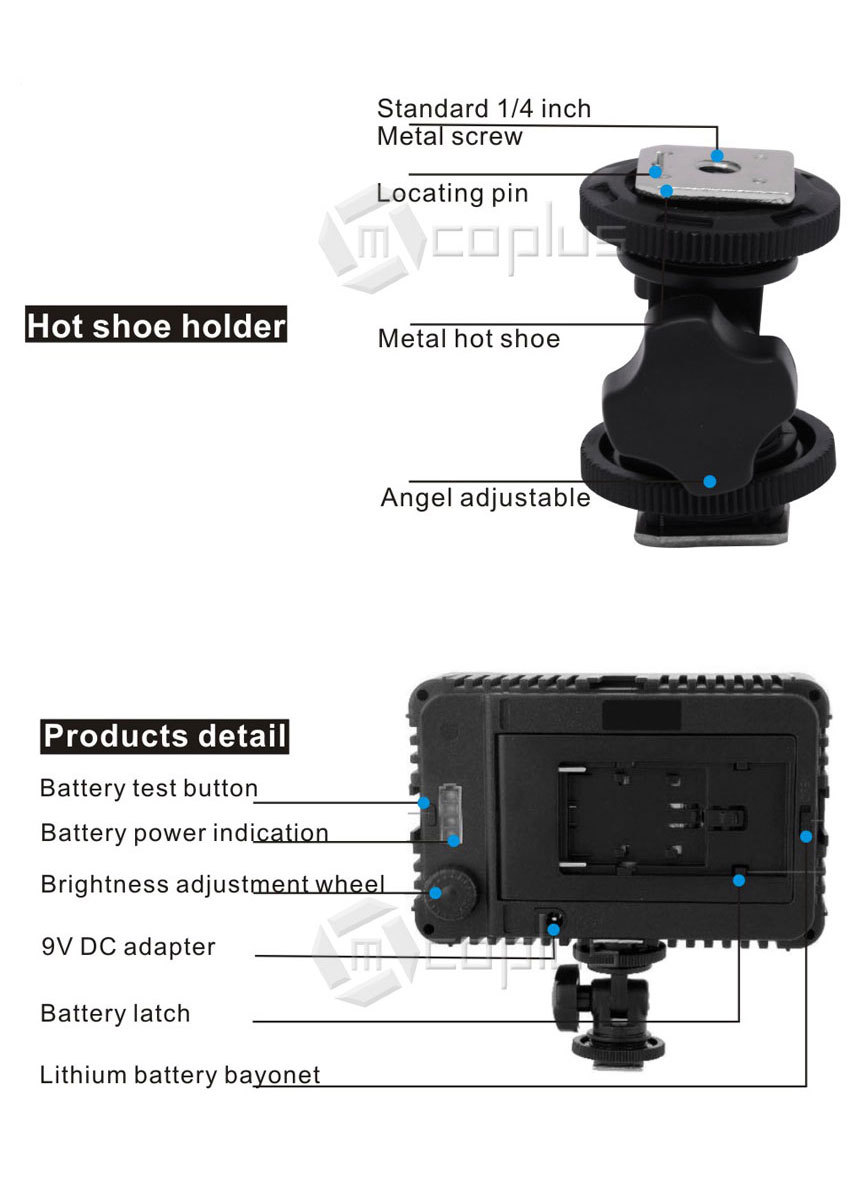 Package List:

1 x LED Video Light

1 x Soft Diffuser

1 x Stand for Camera Flashlight

1 x User Manual

Note: Battery magzines are not included.