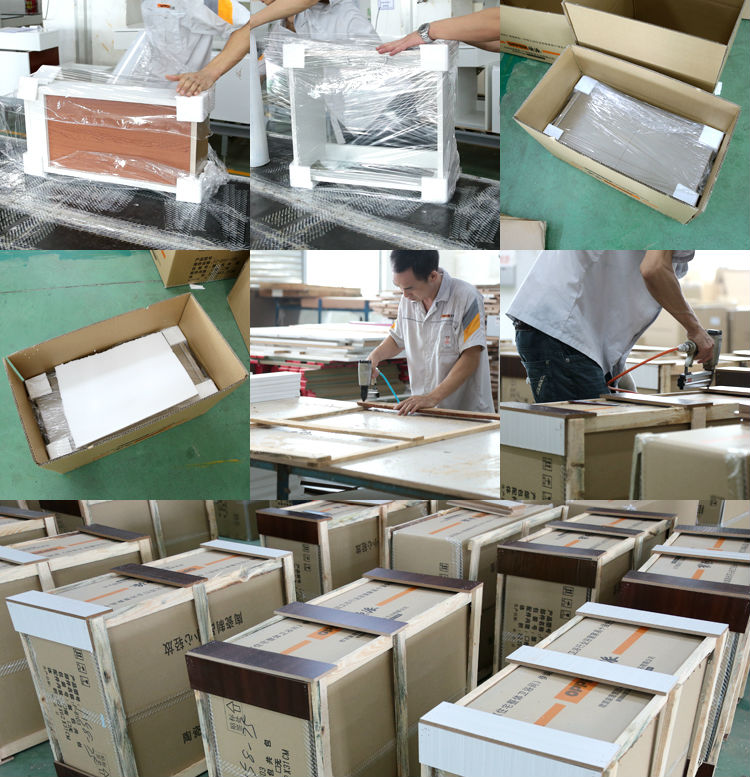 After producing the bathroom cabinet products, OPPEIN usually adopts durable packing suitable for export. We use cartons for packing to avoid breakage in transit.
Bathroom cabinet Packing Procedure:
1. After production and inspection of bathroom cabinet, panels will be firstly lined with foamed plastics.
2. On the left and right side, panels are still wrapped with foamed plastics to reinforce the packing.
3. Then, these panels are to be packed in foldable paperboard express carton.
4. After finishing that, the carton will be fastened with adhesive tapes.
5. Concerning the breakable bathroom cabinet hardware and accessories, they are going to be separately placed in the carton.
6. Inside the carton, these hardware and accessories will be lined with EPE foam.
7. Foamed plastics are placed at the top of carton to ensure that hardware are wrapped very well.
8. When regular strong seaworthy packing is done, cartons will be unloaded onto the warehouse waiting for shipment.