Double enveloped worm gears and shaft worm wheel made as per your drawing or sample gears high precision
Pls send us detailed specifications include drawing or sample, so that we can quote you.
As a OEM manufacturer, we also supply customized gears.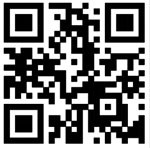 ZONHWA MOTOR LIMITED
Our contact as below.
Inquiry should include following information.
Teeth, Module, Pressure angle, Material, hardness, Precision level
Products ZONHWA offered are made of a strict selection of materials.
ZONHWA own a wealth of experience and outstanding technology, and have excellent processing equipments and testing equipments, therefore user's comprehensive professional requirements can be achieved in terms of high rigidity, high speed, low noise, low vibration, long lifespan,etc. Ultra-precision gear teeth engagement accuracy almost keep the same after long-term of usage.
now it is widely applied in the fields requiring high precision and safety, which includes maritime, aerospace, wind power generation, engineering machinery, railway locomotives, machinery manufacturing, CNC turret tooth segmentation, precision boring and milling turret.
ZONHWA brand double enveloped worms and worm gears are manufactured by unique method, compared with the normal cylindrical worms and worm gears, the double enveloping worms and worm gears has more teeth in meshing, give a better lubrication oil film, and has larger induced curvature radius. Under the same physical size, the double enveloping worms and worm gears can endure higher load about 1.5 to 3 times higher than the cylindrical ones. With the same transmission power, its center distance can be reduced up to 20 to 40%. The extra precision double enveloping worms and worm gears of all sizes can steadily reach grade 4 of DIN standard and better than Ra 0.4 of thread roughness.
Product Feature:
Large loading capacity under the same specification.

Compact dimensions can be designed and manufactured.

Higher shock load capacity.

Greater durability and stiffness.

Easily establishing lubrication oil film, smaller friction coefficient, higher transmission coefficient, saving energy.

High precision.

Smoother functioning, lower noisiness and longer service life.
Application:
The double enveloping worms and worm gears are widely used for metallurgical, petroleum chemical, light textile, architectural, wood working, mineral-dressing equipment and food machinery as well as aero-space industry etc., For example, they can be used in architectural hoist, tower cranes, elevators, escalators, passenger conveyors, wood working machines, mineral-dressing for gold, continuous casting machinery, universal machines precision indexing mining equipment, feeder breakers, shuttles, conveyors, rock crushers, heavier multi-stage gearing, roll drives, winders, slitters, roll turnover stands, turret indexers, drum hoists, winches, slab pushers, side adjusters, screwdowns, furnace tilt drives, roll drives slitters and radar equipment etc., as transmission devices for power transmitting or precision position driving.