TMC Dummy AN/ PVS15 NVG
Note:The product is dummy only, not real.
The product is dummy only, not real.
The product is dummy only, not real.
Details ( the product isdummy only,not real) :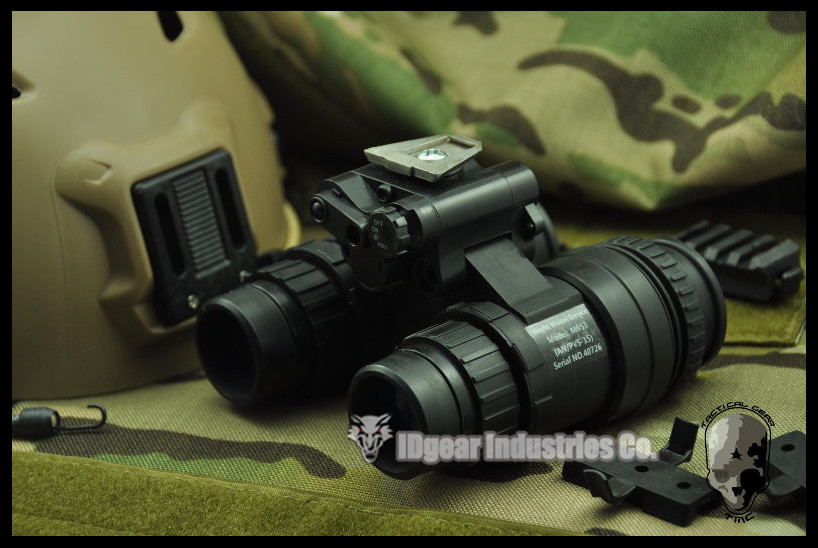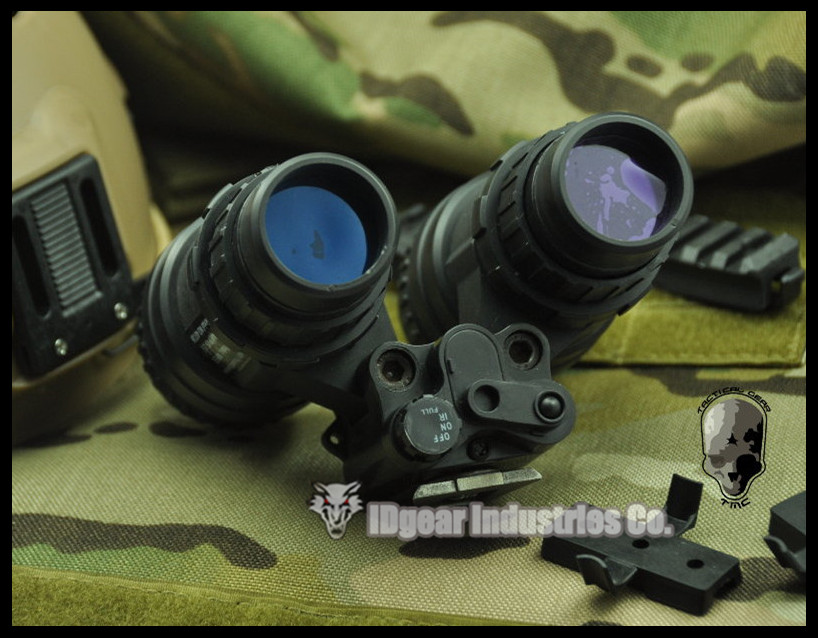 Additional Information
The PVS-15 is based on the DoD nomenclature for the M953. It is a purpose-built ground operations binocular night vision device and is currently issued to members of USSOCOM. The PVS-15 is self-contained, relatively lightweight unit that provides the operator with much-improved depth perception over single tube devices. The housing is engineered to be more rugged, yet still retain the same level of performance as aviation night vision goggles such as the ANVIS-9/6.

Our Upgraded PVS-15 goes a step further than the standard model that features L3 Gen3 Autogated tubes. Outwardly, it is identical to the original. However, we have replaced the standard L3 Gen3 image intensifier tubes with brand new matched ITT Gen3 PCL tubes. These are the best tubes available and take the PVS-15 to new levels of performance! PCL © is ITT proprietary technology and is as good as it gets for Gen3.

PCL represents the latest and greatest night vision technology. Developed by ITT Technologies, it is the answer to the U.S. Military's request for Gen4. This request was to eliminate the ion barrier film in the tube that limits the amount of light able to be gathered in the first place. The film is important, though because it also protects the sensitive Photocathode in the tube from the damage caused by positive ions striking it as the light photons are converted into electrons and multiplied. In essence, the film greatly extends the service life of the tube. The military's request for Gen4 was to eliminate this film to allow the maximum amount of light in to the tube, giving it more light to amplify and resulting in a better, crisper image for the warfighter. The development cycle proved that by eliminating the film, the tubes were becoming damaged very quickly and could not sustain a desirable life. So, ITT's scientists developed a thinner film than the original barrier used in Gen3 tubes. This new film is 10,000 times thinner than a human hair and allows noticeably more light transfer than the standard, thicker, Gen3 tubes. This new super-thin film technology, combined with an enhanced autogated power supply, improved hole size of the Microchannel Plate, a more sensitive Photocathode, and other advancements, represents ITT's PCL Technology and is the military specification for the newest Omni VII contract. Because it still uses a film, PCLis Gen3.