360°sea level rotation
The 360°sea level rotation satisfy a full range of light projecting, wherever the object is, the focusable Maya can find it and make it eye catching.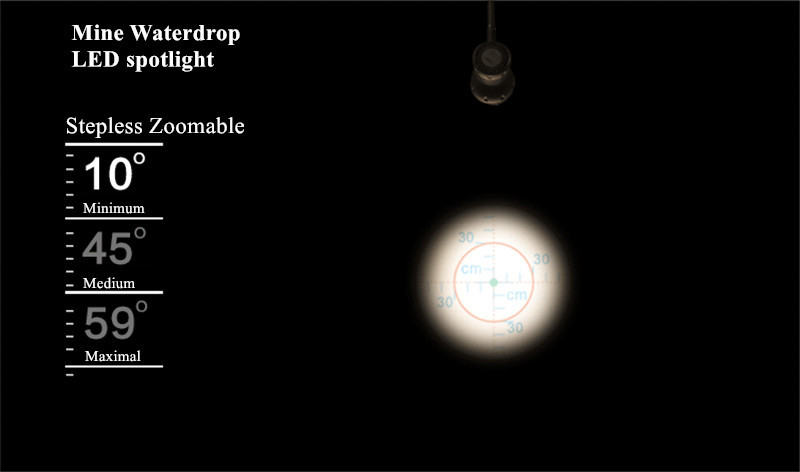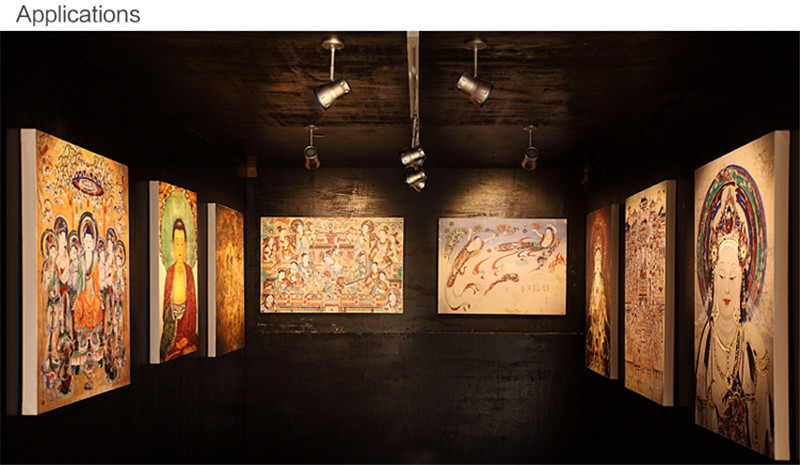 Application in Gallery
This a gallery soaked in Arts, the comfortable light make the arts the focus of the space.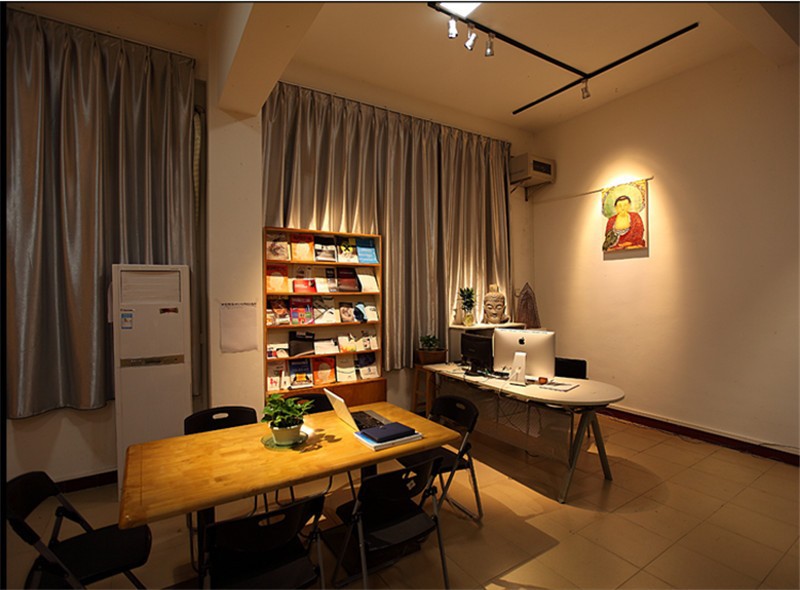 Application in work studio
How much light is just right for your work studio? The Waterdrop builts you a nice and quite working light space, and brings you endless inspiration.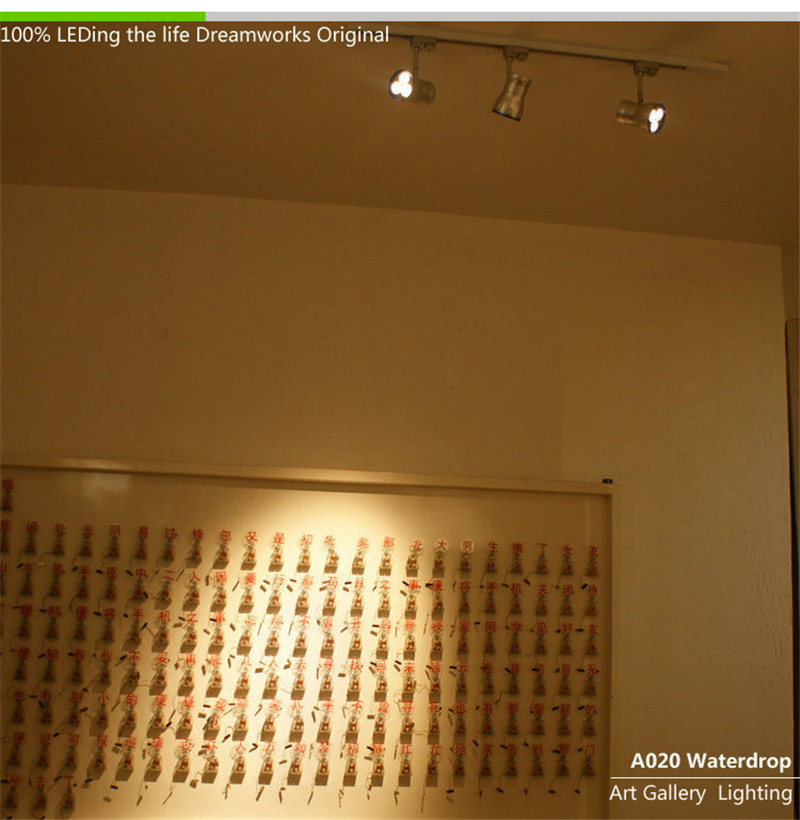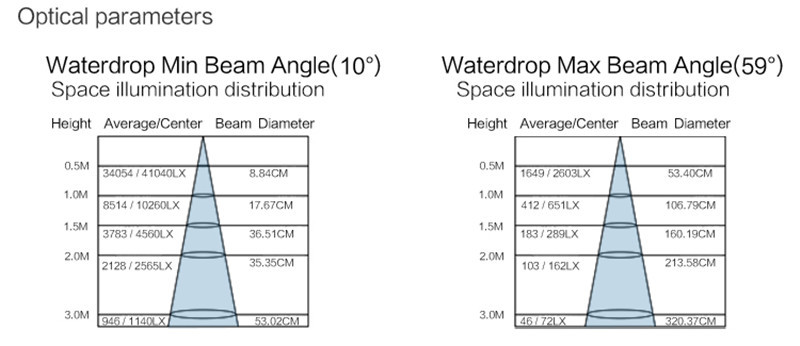 How to use the lamp?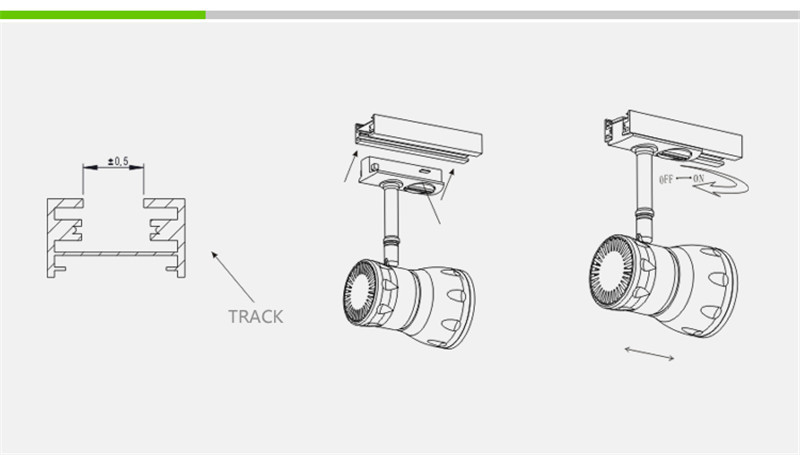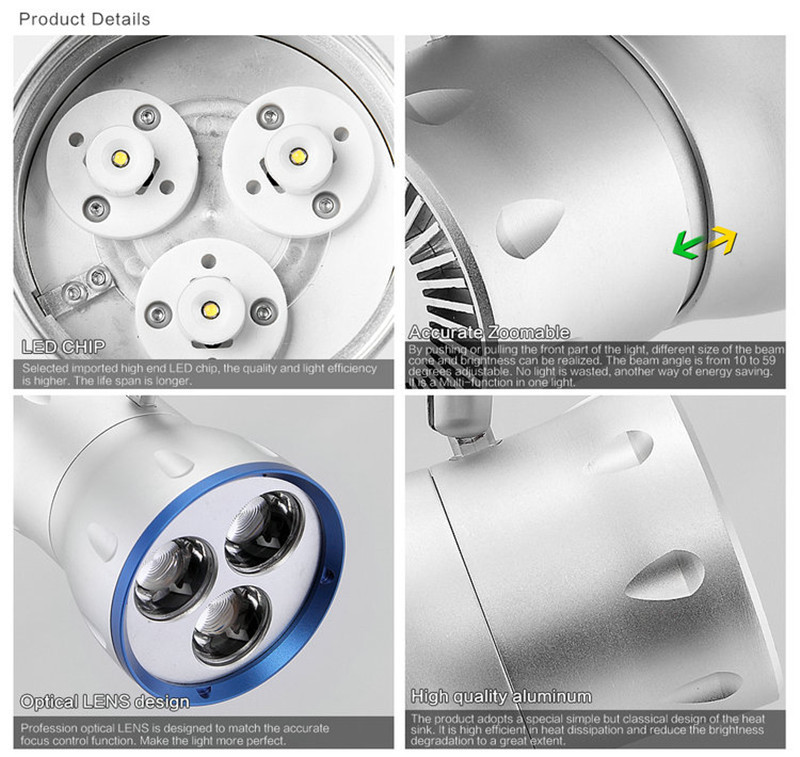 High quality aluminum
The product adopts a special simple but classical design of the heat sink. It is high efficient in heat dissipation and reduce the brightness degradation to a great extent.
Accurate Zoomable
By pushing or pulling the front part of the light, different size of the beam cone and brightness can be realized. The beam angle is from 10 to 59 degrees adjustable. No light is wasted, another way of energy saving. It is a Multi-function in one light.
Optical LENS design
Profession optical LENS is designed to match the accurate focus control function. Make the light more perfect.
0-90 degree s vertically adjustable
From 0-90 vertically adjustable function offers more freedom to illuminating the item you want.
Advantage Of Zoom Rendering
zoomable light distribution,Uniform light,improve the utilization rate of light
Features
LED Spotlight
Focus control the beam angle according to different objects
Uniform light,improve the utilization rate of light
Efficient heat dissipation technology,High class anodizing surface treatment
Easy installation and Safety design
What is Focus Control Technology?
Focus control from 10 to 59 degrees variable
The Beam Angle can be stepless adjusted by stretching the head of the fixture to achieve Flood light or focus spot light.
A real practical flexibility. How much light is just right?--is under your control!
Especially good for creating a kind of romantic or cozy atmosphere you want, or highlighting a shinning stone.
More details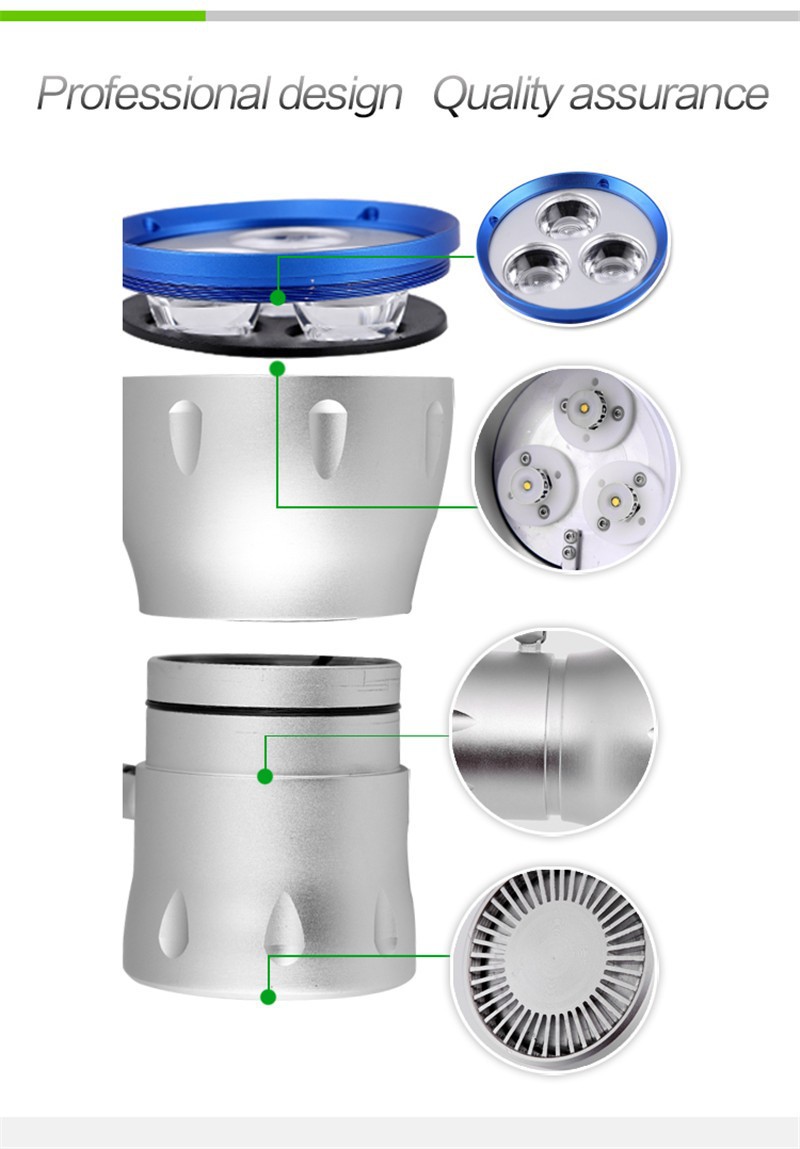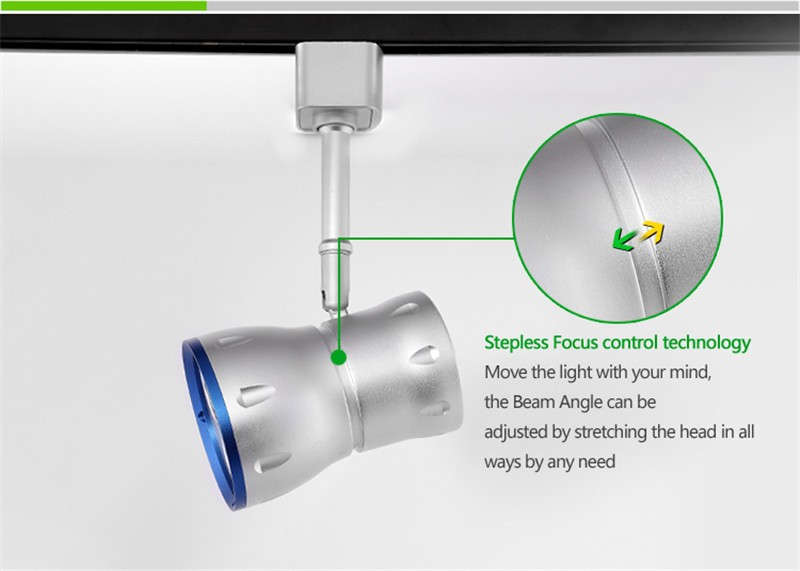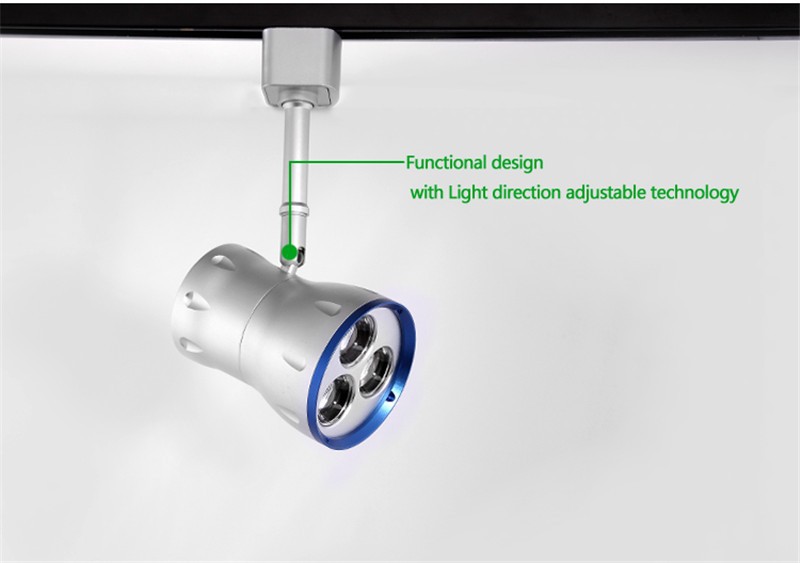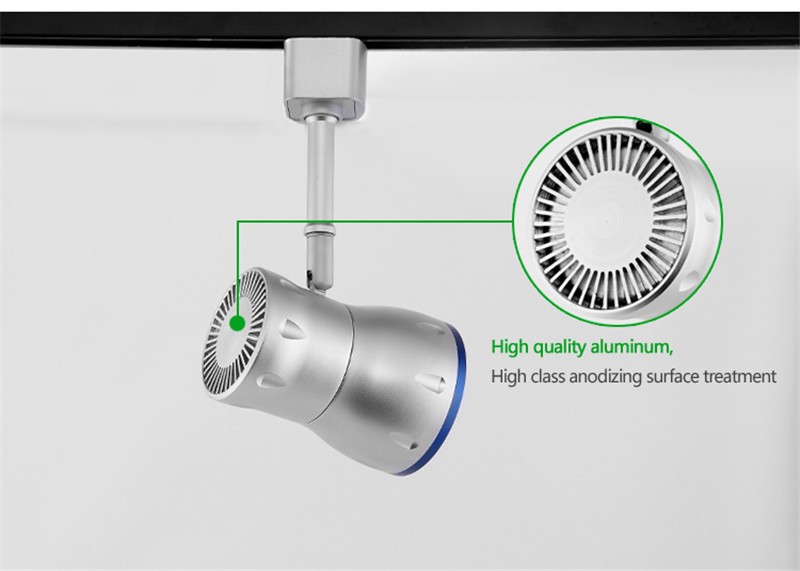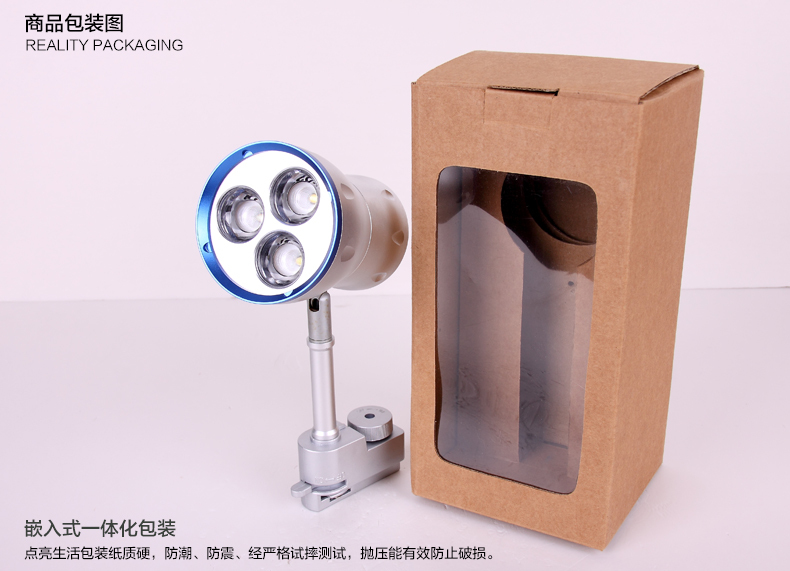 Questions and Answers
What is our concept of light and pursuit?
Light is not only for illumination but also the channel for people to communicate.
So we will arrange the light position and brightness precisely.
How much light is just right?
Decent brightness with right position can creat right atmosphere and relatively a sense of independent space.
Light should be where light is needed,keep clear and not to interfere other functional area.
What is our core technology?
As a LED lighting innovator and cultivator specialist in LED spotlight,the core technology as below:
Focus control technology and directioanl adjustable technology.Light can move with the mind.You can DIY
your lighting space according to your mood,will and need.
Accurate light distribution technology make the light scope adjustable according to different objects.
Improve the utilization rate of light,no light is wasted.